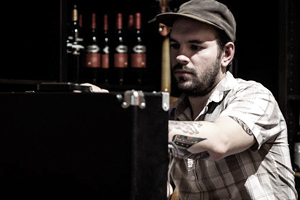 Aaron Zarzutzki
(on
ie-013
)
Kingston-based experimental musician and visual artist Aaron Zarzutzki (1987), recently performing and releasing as Zoots Houston, describes himself as 'an improviser of various sorts'. He works primarily with misuse and perversion of objects and systems. As he says, virtuosity, volatility, futility and capability are thought of. Known for his self-made electronics and as an innovative turntablist, Zarzutzki has recorded and released remarkable duo albums with like-minded artists such as Brent Gutzeit, Nick Hoffman, Graham Stephenson, Richard Kamerman and Fred Lonberg-Holm.
---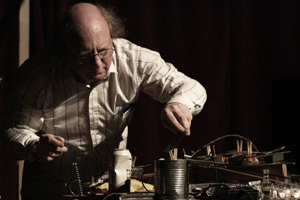 Adam Bohman
(on
ie-004-2
)
London-based experimental musician and visual artist Adam Bohman (1959) has been operating on the outer fringes of underground music for decades. Working with home-built instruments, found objects, tape cut-ups, collages, ink drawings and graphic scores. Favouring acoustic sounds over electronics, he explores the minute tendrils of sounds coaxed from any number of non-musical instruments and objects. He is a member of British experimental groups Morphogenesis, The Bohman Brothers, Secluded Bronte and the renowned London Improvisers Orchestra.
---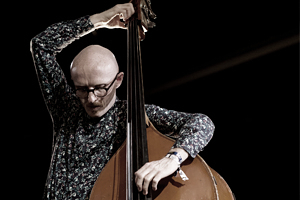 Adam Pultz Melbye
(on
ie-025
)
Danish double bass player, composer and researcher Adam Pultz Melbye (1981) currently lives in Berlin. He has toured extensively as a solo artist and with several own and co-led projects in Europe, the United States, Japan and Australia. He creates sound installations and is a frequent collaborator of dancers, filmmakers and visual artists. His most remarkable on-stage collaborators include Axel Dörner, Evan Parker, Lotte Anker, Pat Thomas and Julia Reidy. He is currently undertaking practice-led PhD-research at Sonic Arts Research Centre in Belfast.
adampultz.com
---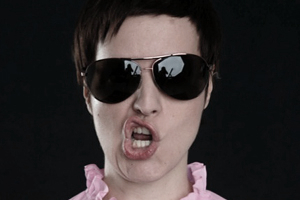 Agnes Heginger
(on
ie-056
)
There are musicians and artists who never conform to any type of categorization and with their full body of work vehemently oppose any kind of expectation imposed on them. One of these intrepid musicians is Austrian singer and vocal/voice artist Agnes Heginger (1973), who without doubt belongs in this category of musicians. Looking over the multitude and diversity of projects that she has been involved in over the past years, it is clear that since her early years as a budding talent in Vienna, she has been one of the most diverse singers in all of Austria.
agnesheginger.com
---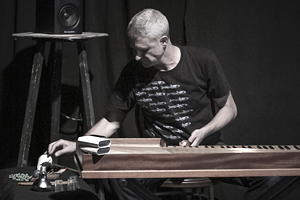 Alejandro Rojas-Marcos
(on
ie-026
)
Pianist and improviser Alejandro Rojas-Marcos (1966) participates assiduously as a composer and interpreter in dance performances. His collaborations with Israel Galván, Niño de Elche, and Pedro G. Romero stand in the vanguard of flamenco. The search for a sound that is free from the social and aesthetic values historically associated with the piano prompted him to explore the clavichord, an instrument traditionally used privately by composers and organists as a creative aid. This idea of the instrument as a search tool constitutes the launching point of his work.
---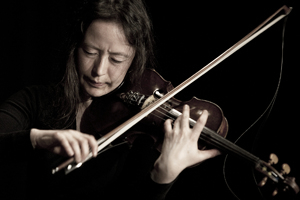 Alison Blunt
(on
ie-021
)
London-based violinist Alison Blunt's (1971) fascination with sound, motion and space has led her into various international projects exploring boundaries between art forms and new music. Has worked with a diverse array of artists, ensembles and theatre projects. Her activities include commissions for radio, film, theatre, dance and composing, arranging and recording all kinds of music. Member of Barrel, Barcode Quartet, Hanam Quintet, the London Improvisers Orchestra; and has recorded with Trevor Watts, Weryan Weston and Hannah Marshall.
alisonblunt.com
---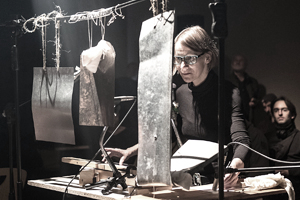 Annette Krebs
(on
ie-022
)
Before German sound artist Annette Krebs (1967) began developing her instrument series Konstruktion, she gradually deconstructed her original instrument, the guitar. During this period she collaborated with Keith Rowe, Taku Sugimoto and many others. Since 2013, she has been playing assemblages made of highly amplified metal pieces, strings, objects and microphones. These instruments, from Konstruktion #1 to Konstruktion #4 originated from the necessity to realize sound visions that couldn't be played with traditional instruments and setups.
annettekrebs.eu
---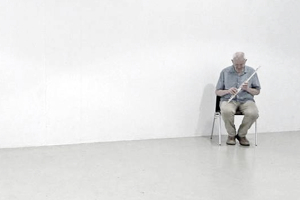 Antoine Beuger
(on
ie-007
,
ie-023
)
Dutch minimalist composer Antoine Beuger (1955) studied with Ton de Leeuw at Sweelinck Conservatorium in Amsterdam in the mid-seventies. In 1990 he began composing after an interruption of about a decade, and two years later he founded Edition Wandelweiser together with composer Burkhard Schlothauer. His compositions have been interpreted by Konzert Minimal, Ensemble Dedalus, Jürg Frey, Radu Malfatti, Greg Stuart and Cristián Alvear – among others. Since 1996 he has been artistic director of Edition Wandelweiser Records.
wandelweiser.de/beuger
---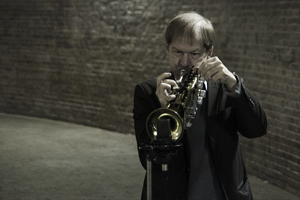 Axel Dörner
(on
ie-067
)
German trumpet player Axel Dörner (1964) is one of the most unique voices in free improvised music who has developed a completely different language for the instrument in the late 1990s. His unique style of playing based on unusual, often self-invented techniques that make use of breath and microscopic sounds as much as conventional note-playing. Most of the ensembles he is part of are characterized by a non-hierarchical collaboration of the musicians involved. His discography consists at this time of more than 150 different titles.
axeldoerner.org
---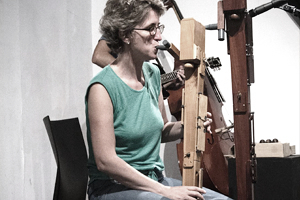 Bárbara Sela
(on
ie-026
)
Recorder and bassoon player from Madrid residing in Sevilla, Barbara Sela (1969) is an early music interpreter and teacher. She collaborates with numerous ensembles in diverse venues, thus sparking a special interest in her instrument's projection of sound concerning space, grouping, and perception. Her interest in the timbral possibilities of the recorder without withdrawing it from its intimate, natural environment is a gateway into the field of free improvisation.
---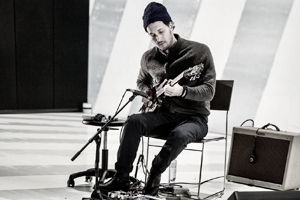 Beat Keller
(on
ie-067
)
Beat Keller (1978) is a composer, guitarist and sound engineer based in Winterthur, Switzerland and Berlin, Germany. Through the exploration of extended playing techniques, guitar tunings and the use of an electric feedbacker guitar, he has developed a unique musical language. He has played with many major exponents of the Swiss and international creative music scenes, and performs regularly around the world at festivals and renowned venues. His works have been published via labels such as Edition Wandelweiser, B-Boim or Creative Sources.
beatkeller.com
---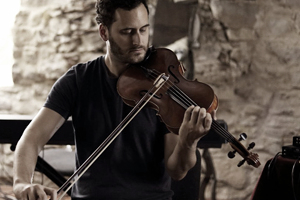 Benedict Taylor
(on
ie-040
)
London-based violist Benedict Taylor (1982) is one of the leading figures within contemporary composition, modern string performance and improvised music in the British and European new music world. The central focus of his work is in new composition for live performance, film, theatre, contemporary dance, art installation and electro-acoustic composition. In performance, he predominantly works within improvisation, new composition and 20-21. century music. His improvisational works have been released by labels such as Confront, Raw Tonk or Weekertoft.
benedict-taylor.blogspot.com
---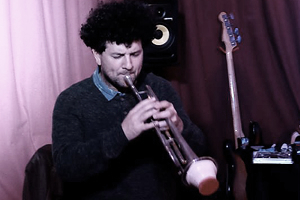 Benjamín Vergara
(on
ie-013
)
Trumpeter, improviser and educator Benjamín Vergara Portales (1982) was born in Santiago de Chile, and now based in the city of Valdivia, Chile. His work focuses on composed contemporary music, free jazz, improvised and experimental music. Professor in music improvisation at School Of Music And Sound Art at Universidad Austral de Chile (UACh), Vergara has collaborated with a huge range of musicians, ensembles and multi-disciplinary projects. He is the director of experimental music festival Relincha, occurring since 2014 in the city of Valdivia.
benjaminvergara.com
---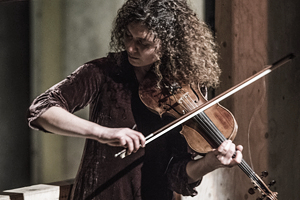 Biliana Voutchkova
(on
ie-045
)
​Violinist Biliana Voutchkova (1972) is a devoted interdisciplinary performer, composer, improviser and curator. Her constant creative research spans the widest possible range of sound, movement and vision. Her extended sonic, technical and physical capacities evolved into the development of a highly individual artistic language. Based between Berlin and her rural residency on the Black Sea coast of Bulgaria, she works internationally as a soloist, in group and collaborative settings, and with renowned ensembles such as Ensemble Modern or Zeitkratzer.
bilianavoutchkova.net
---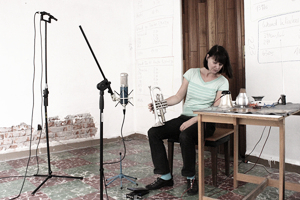 Birgit Ulher
(on
ie-005
,
ie-011
,
ie-043
)
German trumpet player Birgit Ulher (1961) studied visual arts, which still have an important influence on her music. Since moving to Hamburg in the early eighties, she has been involved in free improvisation and experimental music. Since then she has established a distinguished grammar of sounds beyond the open trumpet. Since 2006 she has been working with radios and uses extended speakers, fed with radio noise in her trumpet mutes. She has collaborated with Lou Mallozzi, Rhodri Davies, Damon Smith, Roger Turner, Sven-Åke Johansson...
birgit-ulher.de
---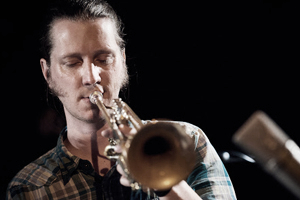 Brad Henkel
(on
eff-006
,
ie-044
)
Brad Henkel (1985) is a trumpet player and composer from the States, currently based in Berlin. With a primary focus on improvisation, using a broad color palette of pitched and unpitched sounds, he creates and participates in music which is rooted in the free jazz, contemporary composed and Echtzeitmusik traditions. He studied jazz trumpet in Los Angeles with Bobby Shew and Clay Jenkins, and improvisation and composition with Jeff Kaiser and John Fumo. He also studied improvisation with Tony Malaby, Ralph Alessi and other staples of the New York scene.
bradhenkel.com
---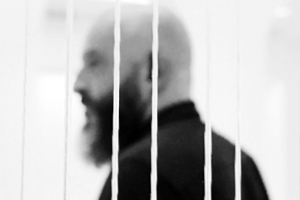 Bruno Duplant
(on
ie-018
,
ie-029
,
ie-039
,
ie-048
,
ie-050
)
For prolific composer, improviser and multi-instrumentalist Bruno Duplant (1968) composing, improvising and playing music is similar to imagining, creating, and sometimes decomposing new spaces/realities and new entities. But it is also a reflection on memory, not the historic one, but memories of things, spaces and moments. His music – strongly inspired by writings of Gaston Bachelard and Francis Ponge, and by composers such as Cage, Luc Ferrari, Eliane Radigue or Rolf Julius – is imbued with sweet melancholy. For some time, his photographic practice and poetry join his musical practice – in many crossings, for many exchanges.
---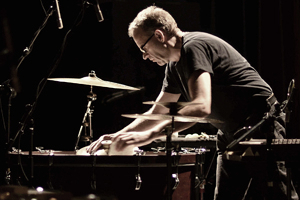 Burkhard Beins
(on
ie-042
)
Born in Lower Saxony, German composer, performer and percussionist Burkhard Beins (1964) has been living and working in Berlin since 1995. As a prominent figure of contemporary experimental music, he is known for his definitive use of percussion in combination with selected sound objects. In addition, he works with live-electronics and analog synthesizers, and has conceived several sound installations. Alongside his solo and collaborative works, he is a constant member of ensembles such as Polwechsel, The Sealed Knot, Activity Center or Perlonex.
burkhardbeins.de
---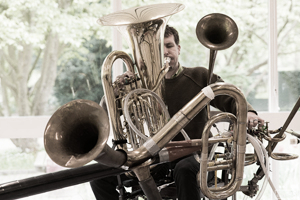 Carl Ludwig Hübsch
(on
ie-010
,
ie-023
)
Born in Freiburg, Germany, Carl Ludwig Hübsch (1966) grew up playing clarinet in local brass bands and drums in punk bands. In the early eighties he swapped clarinet for tuba. He studied electronic music with Klaus Weinhold, later in Cologne he studied as guest in the composition class of Johannes Fritsch. Since 1990 Hübsch has lived in Cologne where he finally awarded a livelong stipendium at his own university. Has played in numerous big bands, small groups and recorded music with Jaap Blonk, Axel Dörner, Mazen Kerbaj, Christoph Schiller etc.
huebsch.me
---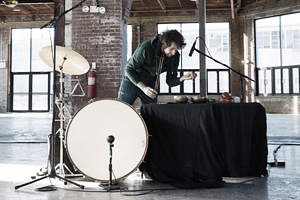 Carlo Costa
(on
ie-060
)
Italian percussionist, drummer and composer Carlo Costa (1983) has been based in New York since 2005. Through the use of a variety of unusual techniques and added objects, he has meticulously developed a distinctive and wide-ranging sonic palette. Initially drawn to free jazz, Costa soon started exploring forms of improvised music that are increasingly subtle, spacious, quiet and slow-moving. In order to widen his instrument's textural and timbral qualities, he developed a variety of unusual techniques and added objects and small instruments to his set up.
carlocostamusic.com
---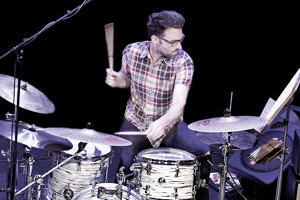 Christian Marien
(on
ie-033-3
)
At home across a broad range of musical environments, Berlin-based German drummer Christian Marien (1975) combines melodic phrasing with an intelligent sense of abstraction, formal awareness with improvisatory instinct, as well as sound-expertise with deeply rooted grooves. Preparations and objects applied to his drumkit organically enhance the musical situation, providing full awareness of the total sonic picture. As a central figure on the Berlin jazz and improvised music scene he is co-leading collaborative projects including Superimpose and I Am Three.
christianmarien.de
---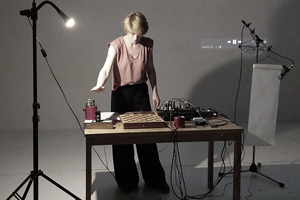 Christine Schörkhuber
(on
ie-047
)
Christine Schörkhuber (1982) studied at the Academy Of Fine Arts in Vienna, first painting with Franz Graf, later video-installation with Dorit Margreiter. She is working as a sound- and media artist and musician, mainly in Austria, but also in international context. She realizes sound installations in public spaces as well as video art pieces, music compositions and silent/noise performances. She is interested in close listening, in the intersections of audio and visual arts, and the dynamics of relations and systems on individual, sociopolitical and technological level.
chschoe.net
---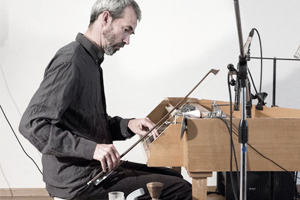 Christoph Schiller
(on
ie-011
)
Christoph Schiller (1963) studied fine arts at the Kunstakademie Stuttgart and HfBK Hamburg, later studied music theory and piano with Daniel Cholette in Basel. He has been playing concerts of improvised music on piano since 1987, recently the piano has been abandoned in favour of the lighter spinet, for which he has developed specific playing techniques which are influenced by inside piano techniques. He has recorded among others with Marianne Schuppe, Michel Doneda, Sebastian Lexer, Jonas Kocher, Harald Kimmig and Pierre-Yves Martel.
christophschiller.net
---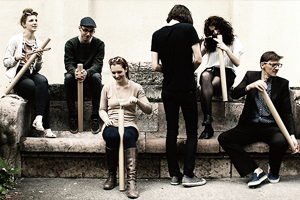 Conceptual Soundproductions Budapest
(on
ie-007
)
Hungarian collective Conceptual Soundproductions Budapest was founded by German composer and theoretician Nikolaus Gerszewski at the Hungarian University Of Fine Arts in 2014. The group with its ever-changing line-up concentrates on experimental and conceptual music starting with and after Cage, including the classic avantgarde – Cardew, Wolff, Riley etc. – as well as the manifestation of experimental traditions in contemporary music – e.g. artists in and around the Wandelweiser collective –, and the compositions by members of Conceptual Soundproductions Budapest.
---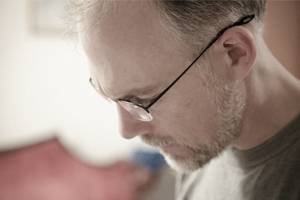 Craig Shepard
(on
ie-028-2
)
American composer Craig Shepard (1975) is a sound artist and trombonist who writes music related to stillness. He directs event series Music For Contemplation, leads silent walks, and scores music for large groups outdoors. His recent large-scale projects include Broken Silence, On Foot and Trumpet City. His music is published by Edition Wandelweiser, and has been described as 'dreamlike melancholy', 'touchingly beautiful' and 'truly invulnerable'. Shepard has performed with Christian Wolff, the Merce Cunningham Dance Company and many others.
onfoot.org
---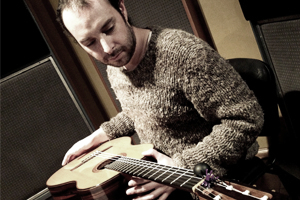 Cristián Alvear
(on
ie-008
)
Chilean guitarist Cristián Alvear Montecino (1979) is dedicated to perform, premiere and record contemporary composed and experimental music. Constantly performing in Chile as well as at international festivals and concert venues in Europe and Asia. Over the recent years he has concentrated his efforts in performing educational concerts in the rural areas of the Los Lagos region in Southern Chile. His works have been published by outstanding record labels such as Edition Wandelweiser, B-Boim, Another Timbre, Rhizome.s and Potlatch.
cristianalvear.com
---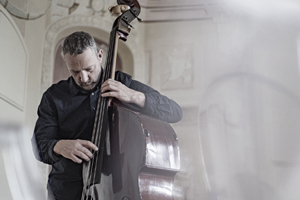 Csaba Pengő
(on
ie-038
)
Hungarian double bass player Csaba Pengő (1974) graduated from the Jazz Department of the Liszt Ferenc Academy Of Music in 2004 as one of the students of Balázs Berkes. As a composer he writes music for various groups, as well as for solo and duo double bass. As a soloist he mostly plays his own compositions, while as a supporting musician he is active in a wide variety of musical genres, ranging from chamber music to jazz and blues. Currently he is a member of saxophonist Béla Ágoston's Knutdut Men, and guitarist Roland Heidrich's The Abstract.
csabapengo.com
---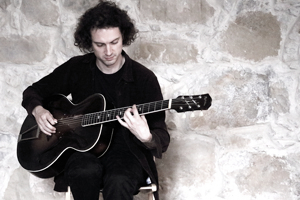 Daniel Thompson
(on
ie-003
)
Guitarist Daniel Thompson (1981) was born in Norfolk, England and has been based in London since 2005. After studying with guitarist John Russell for two years, he has collaborated with emblematic musicians of the London improv scene such as Caroline Kraabel, Sue Lynch, Evan Parker, Adrian Northover, Alex Ward, John Edwards, Guillaume Viltard, Olie Brice, Philipp Wachsmann and Adam Bohman – to name only a few. Some of his recordings can be found on labels such as Creative Sources, Leo, Confront, Raw Tonk or Linear Obsessional.
danielthompsonguitar.com
---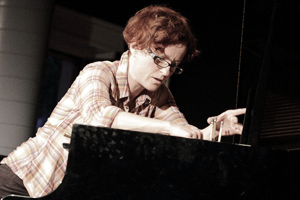 Elisabeth Harnik
(on
ie-021
,
ie-056
)
Austrian pianist, improviser and composer Elisabeth Harnik (1970) has created a multi-faceted body of work by blurring genre boundaries through various collaborations in the field of improvised music, interdisciplinary projects and contemporary compositional works. As an improviser she works within an electro-acoustic inspired sound-world, using specific preparations and extended techniques while pushing the limitations of the piano. Her performances draw from physicality and introspection, intuitive playing and high precision.
elisabeth-harnik.at
---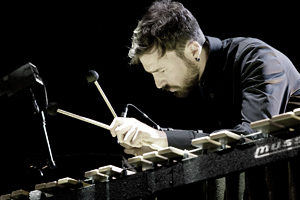 Emilio Gordoa
(on
ie-025
)
Berlin-based Mexican vibraphone player, percussionist and sound artist Emilio Gordoa's (1987) work has been presented at numerous festivals worldwide, and is often characterised by collaborations with other art forms. He is redefining the vibraphone as a sound source, treating it with preparations and extended techniques, and is a busy composer as well, writing graphic scores for various ensembles, theater plays and documentary films. He has performed with Ute Wassemann, Nate Wooley, John Butcher, John Edwards and Butoh dancer Yuko Kaseki.
emiliogordoa.com
---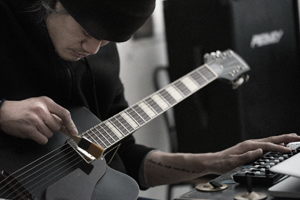 Eric Wong
(on
ie-017
)
Berlin-based artist Eric Wong (1981) was born in Minneapolis and grew up in Hong Kong. He studied psychology at the University Of Minnesota, and subsequently audio production and engineering at the Institute Of Production And Recording. As an improviser, composer and sound artist, as well as an experimental guitarist, his main focus lies on sound textures, sound perception and spatial experience. In 2016 he co-curated and performed at UnStumm Hong Kong, a cross media improvisation performance with artists from Germany and Hong Kong.
ericszehonwong.tumblr.com
---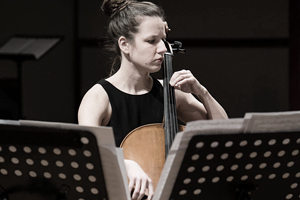 Émilie Girard-Charest
(on
ie-041
)
Émilie Girard-Charest (1987) is a Canadian cellist, composer and improviser. As a chamber musician, a soloist and with different ensembles, she dedicates herself to new music. As a performer, she took part in more than sixty world premieres and worked with composers such as Malcolm Goldstein, Hans Zender or Joane Hétu. She regularly collaborates with theater, dance and performance productions. She is working on various projects with remarkable multidisciplinary artists such as dancer and visual artist Sarah Bronsard, or composer-performer Charles Quevillon.
emiliegirardcharest.com
---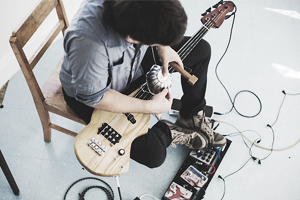 Éric Normand
(on
ie-009
,
ie-051
)
Rimouski-based composer, improviser, bassist and instrument designer Éric Normand (1977) defines himself as an epidisciplinary musician. As an improviser, he has developed a personal and radical playing on his home-made electric bass, equipped with contact microphones and objects feedbacking and vibrating by small electronic devices, creating electric flux interrupted by instrumental gestures. With this set, he runs regular duos with Xavier Charles, Jim Denley, Philippe Lauzier, Magda Mayas, Pierre-Yves Martel and Martin Tétreault.
ernormand.wordpress.com
---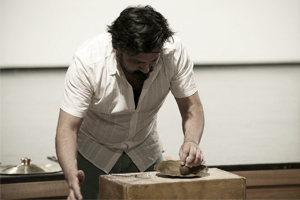 Felipe Araya
(on
ie-005
)
Felipe Araya (1978) from Chile has been playing drums and percussions since 1994, supported himself by self-learning and constant exploration. Since 2007, he is active in the fields of experimental and improvised music; by now, he mostly uses his Peruvian cajón horizontally, as a table surface: he rubs, strikes, strokes, scrapes, swipes, slides, drops, stirs and excites different objects and materials, some designed for sound while others not. He has worked with Chilean improvisers Edén Carrasco, Santiago Astaburuaga, Nicolás Carrasco and many others.
felipearaya.org
---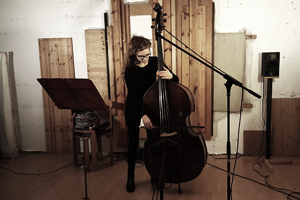 Félicie Bazelaire
(on
ie-031
)
Félicie Bazelaire (1986) is a double bass and cello player based in Paris. She shares her time between concerts and performances, studying pedagogy through her master's degree at the Paris Conservatory, and teaching at the Orsay And Auxerre's Conservatory. She is mostly interested in classical chamber music, and contemporary music with her various solo projects, with Ensemble Hodos and with the French large orchestra ONCEIM, led by Frédéric Blondy. She investigates the relationship between musicians, composers, improvisers and the actual music.
sites.google.com/site/feliciebazelaire
---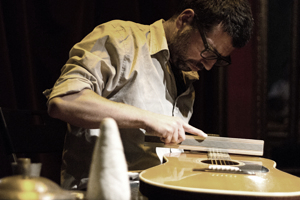 Ferran Fages
(on
ie-026
,
ie-032
)
Guitarist, composer and improviser Ferran Fages (1974) works within various musical contexts, but most of his discography and experience centers around improvisation. Marked by an interest in minimalist and austere approaches, his music decontextualizes the relationship between soft acoustic sounds and bold electronic sounds. His interest in resonance and interpretive gestures serve him as a support in the search for the elasticity of sound. His recent works have been released on labels such as Another Timbre, Edition Wandelweiser or Confront.
ferranfages.net
---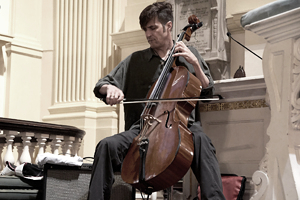 Fred Lonberg-Holm
(on
ie-013
)
Chicago-based cellist Fred Lonberg-Holm (1962) has played and studied music in a variety of situations from The Juilliard School to the gutter. A former student of Anthony Braxton, Morton Feldman, Bunita Marcus and Pauline Oliveros, his primary projects are his Valentine Trio and The Lightbox Orchestra. He is also a member of a number of ongoing collective projects as well as participating in numerous one-off ad-hoc or in frequently convening ensembles. He plays in various groups led by renowned saxophonists McPhee, Brötzmann and Vandermark.
lonberg-holm.info
---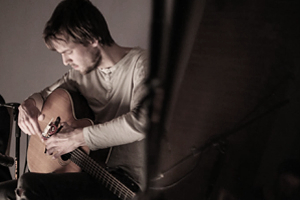 Fredrik Rasten
(on
ie-019
,
ie-031
)
Norwegian guitarist, improviser and composer Fredrik Rasten (1988) is based in Oslo and Berlin. Mainly focusing on the musical possibilities within just intonation and related sound phenomena, and in his work he is reaching for an actively listening state wherein to intuitively explore the complexities of tone and harmony. As a performer he is mainly playing acoustic guitar, using real time retuning of the instrument, vocal shadings and different preparations to create warm and fluctuating resonances. His active bands include Oker, Pip, Volumes and Arches.
fredrikrasten.com
---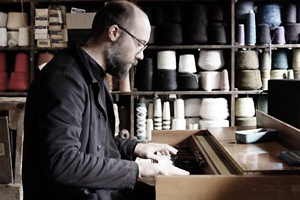 Frédéric Tentelier
(on
ie-029
,
ie-048
)
French artist and musician Frédéric Tentelier (1981) creates musical theater performances and sound installations. He has been making music that is intended to confront with particular spaces and time within a theatrical set. The music he composes – with field recordings, Fender Rhodes, organs, banjos or objects – is recorded in specific spaces from graphic scores, topographic maps, harmonic translations or improvisations. He considers field recordings as harmonic and musical materials but also as temporal materials structuring musical forms.
frederictentelier.com
---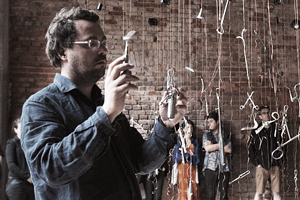 Gerard Lebik
(on
ie-020
,
ie-042
,
ie-064
)
Gerard Lebik (1980) is a Polish sound artist, improviser/composer and saxophonist. Artistic director and curator of Sanatorium Of Sound Festival in Sokołowsko. Works with experimental, improvised, intermedia music and analyzes heterogeneous sources and methods of sound investigation, focused on issues such as the perception and propagation of sound waves, time disorder, psychoacoustic, or sound relation with architecture and urban context. His installations and sound interventions in public spaces are based on white noise, sine waves and feedback.
gerardlebik.net
---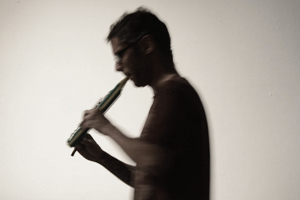 Gil Sansón
(on
ie-050
)
Gil Sansón (1970) is a composer and multimedia artist, currently based in Caracas, Venezuela. His audio work emphasizes the nature of sound and its capability to transcend stylistic boundaries. His work as a composer includes verbal scores, as well as random processes and fixed forms using compositional techniques applied to concrete sound. His preoccupation with paradox and a non-linear relationship with the technological continuum are his main interests, regarding the medium of sound. His audio works have been published by remarkable record labels such as Suppedaneum, Elsewhere, Rhizome.s, Winds Measure Recordings or Contour Editions.
---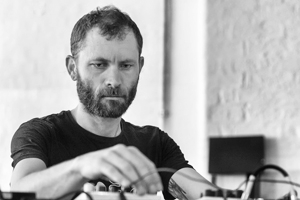 Giovanni Di Domenico
(on
ie-057
)
Brussels-based Italian pianist Giovanni Di Domenico (1977) has majored in jazz piano at music school, and he further built on an encyclopaedic technique: his rhythm, harmony and tone are informed by non-western traditions, yet equally sensitive to Debussy's Préludes or Berio's Sequenzas, to the 'ambi-ideation' heard in Borah Bergman's Soul Note recordings, Cecil Taylor's polissemic density, Paul Bley's bruised transparency, and of course, the most radical manifestations stemming from the underworld of pop music, invariably tied together by his own original praxis. He has founded his own label, Silent Water, home of an eclectic and occasionally unclassifiable production.
---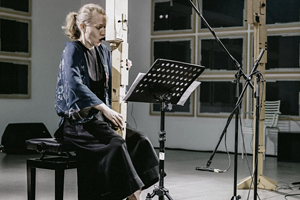 Gobi Drab
(on
ie-062
)
Gobi Drab (19xx) is a Vienna-based recorder player and pedagogue. Her repertoire spans from improvisation and experimental music to contemporary and early music. Studied recorder with Ulrike Groier and Hans Maria Kneihs at University For Music And Performing Arts in Vienna, with Lene Langballe at Royal Danish Academy Of Music in Copenhagen, and with Antonio Politano at Haute École de Musique in Lausanne. Co-founder of association SNIM – Spontaneous Network For Improvised Music, and curator of concert series Neue Musik In St. Ruprecht.
gobidrab.at
---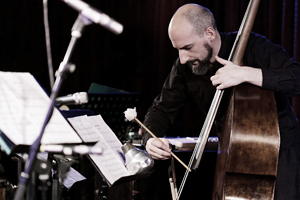 Gonçalo Almeida
(on
ie-035
)
Composer and double bass player Gonçalo Almeida (1978) was born in Lisbon, now lives in Rotterdam where he ​plays in a variety of projects that range from modern jazz, jazzcore to free jazz and free improvisation. He is the founder and main composer of groups Lama Trio, Albatre and Hydra Ensemble; member of The Attic, Cement Shoes and Spinifex – among many others. Almeida has also worked in collaboration with multimedia and video artists, contemporary dancers, theatre makers and poets, worth to mention Arnold Dreyblatt and Julyen Hamilton.
gonzobass.wixsite.com
---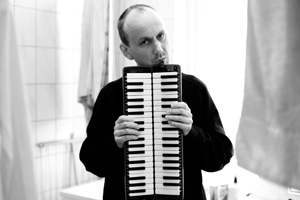 Grzegorz Marciniak
(on
ie-054
,
ie-065
)
Composer and performer Grzegorz Marciniak (1981) was born in Szczecin, Poland, now lives and works in The Hague, The Netherlands. He graduated from the Royal Conservatory in The Hague at the faculty of composition, studied karnatic music at the Conservatory in Amsterdam and bassoon at the Music Academy in Poznań. His compositions, installations and songs were presented in The Netherlands, Belgium, Germany, the United States and Canada. He is the founder of Omega Impact, a band with Hélène Duret, Jordi Cassagne and Théo Lanau.
notsonorth.com
---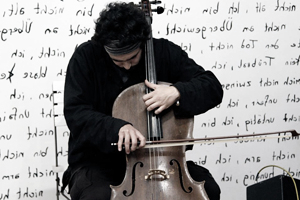 Guilherme Rodrigues
(on
ie-024
)
With his intuitive approach to improvisation and exploration of timbres, Berlin-based Portuguese cellist Guilherme Rodrigues (1988) is using both classical and extensive techniques. His work probes the physicality of the space in which listening occurs. His music, comprising both acoustic and electro-acoustic works, has been described as delicate, intense, focused and highly physical. He is part of label Creative Sources Recordings, music director of Hošek Contemporary art gallery and active member of Ame Zek's Reanimation Orchestra.
guilhermerodrigues.net
---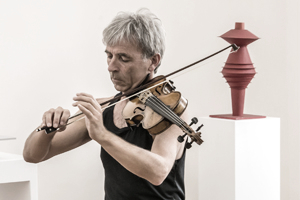 Harald Kimmig
(on
ie-014
)
Harald Kimmig (1956) is a German improvising violinist and performance artist. In his work he explores sounds and musical and other artistic forms by means of improvisation and their connections with other art forms. In addition to his constant collaboration with the Kimmig-Zimmerlin-Studer string trio, he gives concerts in various formations. He teaches improvisation at the Musikhochschule Trossingen, the TIP – Schule für Tanz, Improvisation und Performance – in Freiburg, and he is a regular guest educator at Swiss music academies.
haraldkimmig.de
---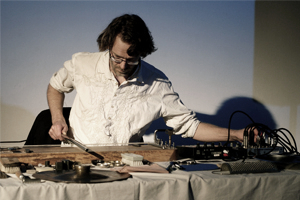 Herman Müntzing
(on
ie-002
)
Swedish musician Herman Müntzing (1964) is mainly interested in the fields of improvised and experimental music. Since the late nineties he has been working as a musician and educator with different Swedish and international groups, and has collaborated with Phil Minton, Eugene Chadbourne, Lotte Anker, Sten Sandell, Mats Lindström, Raymond Strid and Martin Klapper. He is giving lectures and workshops in many different situations, often striving for a brand new approach to the boundaries between sound and noise and music.
hermanmuntzing.com
---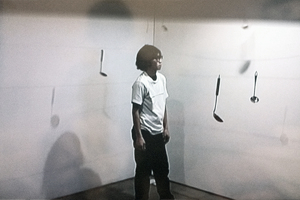 Hiroyuki Ura
(on
ie-008
)
Japanese musician and sound artist Hiroyuki Ura (1984) lives and works in Tokyo. He started out music as a drummer, but soon his attention turned towards experimental electronic music, lowercase improvisation and soud art. Since 2014, he has been running Twolines with Shinjiro Yamaguchi, regurarly collaborates with multimedia arists, dancers, sculptors, and musicians such as Brian Labycz, Léo Dupleix, Jason Roebke and Frank Rosaly. In the last couple of years he is recording, mixing and mastering for labels like Hitorri, Ftarri and Meenna.
ura.two-lines.org
---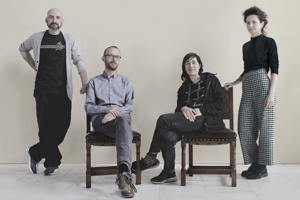 Hydra Ensemble
(on
ie-035
)
Rotterdam-based quartet Hydra Ensemble features cellists Nina Hitz and Lucija Gregov, double bassist Gonçalo Almeida and Rutger Zuydervelt on electronics. The ensemble is a juncture of four distinctive expressions finding common ground – together they form a four-headed entity that emerges from highly pensive collective improvisations, creating an intricate patchwork of concurrent melodic lines, textural explorations and expansive drones. Its sonic language exists on the cracks of free improvisation, minimalism and experimental foreboding ambience; and is as ominous and majestic as the multi-headed Greek mythical animal they are named after.
---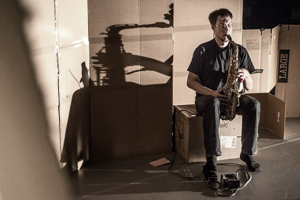 Ilia Belorukov
(on
ie-001
)
Ilia Belorukov (1987) is a saxophonist, improviser and composer from Saint Petersburg, Russia. He is heading to the directions of lowercase electroacoustic improvisation, free improvisation, free jazz and modern composition. He practices an experimental approach of sound extraction on his alto saxophone and various electronic devices. Among many others he has collaborated with Keith Rowe, Radu Malfatti, Norbert Möslang, Lucio Capece, Birgit Ulher, Annette Krebs and Lauri Hyvärinen. Since 2011 he has been co-managing the label Intonema.
belorukov.blogspot.com
---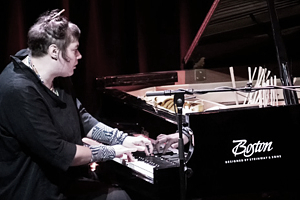 Ingrid Schmoliner
(on
ie-025
)
Pianist and voice artist Ingrid Schmoliner (1978) lives and works as a freelance musician, composer, curator and pedagogue in Vienna. Artistically she navigates among genres of new music, avantgarde jazz, free improvisation and folk music. Further focus of her work is on interdisciplinary collaborations with dancers, choreographers and media artists. She has performed and recorded with artists such as Udo Schindler, Joachim Badenhorst, Pascal Niggenkemper, Elena Kakaliagou, Thomas Stempkowski and Hamid Drake.
ingridschmoliner.klingt.org
---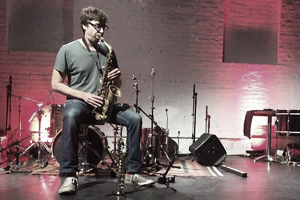 Jason Mears
(on
ie-012
)
From Alaska, Jason Mears (1974) is a saxophonist, improviser and composer who is now living and working in New York. He has been a member of Anthony Braxton's Trillium E Orchestra, Wadada Leo Smith's Silver Orchestra and Harris Eisenstadt's Canada Day Octet. His most recent project, his very own electro-acoustic ensemble explores the multidimensional possibilities of his unique compositional system. Has performed with Nate Wooley, Vinny Golia, Jeb Bishop, Leroy Jenkins, Damon Smith, Jason Roebke, Harris Eisenstadt and so on...
jmearsmusic.com
---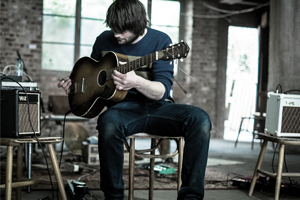 Jean D.L.
(on
ie-030
)
Jean De Lacoste (1984) from Ghent, Belgium is simultaneously working as a musician and as a video artist, but the approach he has to organized sounds and organized images seems reversed: his music – either when he plays the guitar or when he uses field recordings – is an imagetic and hazy soundscape, while his musically structured films try to provoke abstract emotions through the titillation of memories and fantasies. He has been working mainly in solo, but has also collaborated with artists such as Alan Courtis, Julia Kent, Sébastien Biset or Sandrine Verstraete.
jeandl.net
---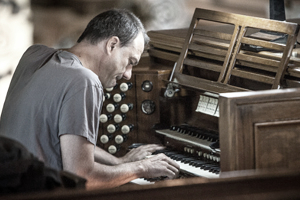 Jean-Luc Guionnet
(on
ie-022
)
Jean-Luc Guionnet (1966) is a French artist whose practice encompasses composition, improvisation, filmmaking and philosophy. Has toured extensively as a saxophonist, and has spent the past 20 years performing on historic church organs around the world. For him, music is one of many methods by which to test reality: approaching his instruments as imperfect vehicles of artificial intelligence, his attentive engagement applies speculative pressure to the expressive limits of their material properties. Running long-term duos with Éric La Casa and Seijiro Murayama.
jeanlucguionnet.eu
---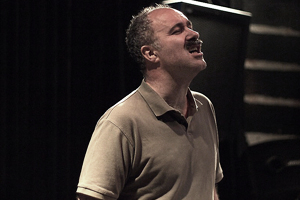 Jean-Michel Van Schouwburg
(on
ie-004-2
)
Jean-Michel Van Schouwburg (1955) is an improvising singer and vocal performer from Waterloo, Belgium. He has developed throat singing, overtone, jodel, mouth sound, falsetto and multiphonic techniques, and invented several unique languages since the early nineties. He is working with the trios Sureau with Jean Demey and Kris Vanderstraete, and Trio 876 with Matthias Boss and Marcello Magliocchi; and has recorded albums with Paul Dunmall, Marjolaine Charbin, John Russell, Philip Gibbs, Adam Bohman and Lawrence Casserley.
orynx-improvandsounds.blogspot.com
---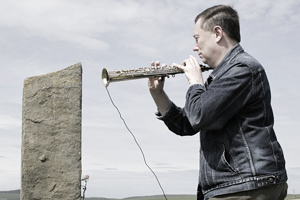 John Butcher
(on
ie-033-3
)
British saxophonist John Butcher (1954) is well known as an instrumentalist who attempts to engage with the uniqueness of time and place. His music ranges through improvisation, his own compositions, multi-tracked pieces and explorations with feedback and unusual acoustics. Originally a physicist, he left academia in 1982 and since then he has collaborated with hundreds of musicians and ensembles, including Derek Bailey, Phil Minton, Chris Burn, John Stevens' Spontaneous Music Ensemble, AMM, Polwechsel, Common Objects – and many-many more.
johnbutcher.org.uk
---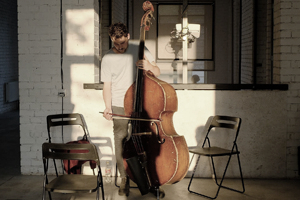 Jon Heilbron
(on
ie-019
)
Berlin-based Australian Jonathan Heilbron (1990) is a double bass player, improviser and composer working in the areas of contemporary composed, improvised, experimental and orchestral music. Through his solo performances on double bass and bontempi chord organ, he focuses primarily on the act of listening, with a constant awareness of the immediate context, be they outdoor environments, suburban settings or more traditional concert venues. Heilbron also explores microtonal harmonic shifts, revealing unexpected and intriguing sonic interactions.
jonheilbronmusic.com
---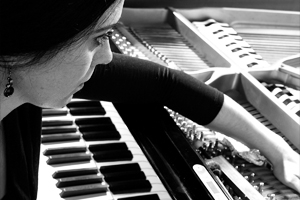 Judith Wegmann
(on
ie-039
)
Swiss pianist Judith Wegmann (1975) started to play the piano at the age of six. As a classical player she performs on stage on a regular basis and in different chamber music formations. Her ability to switch between different genres allows her to engage in classical, contemporary as well as improvisation-based projects. She frequently conceptualizes concert programs, taking management responsibilities from the early stages of planning to the public performance. Her first three critically acclaimed solo piano releases were issued by hat[now]ART/ezz-thetics.
judithwegmann.ch
---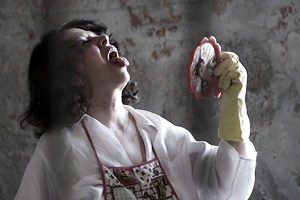 Katalin Ladik
(on
ie-004-2
)
Novi Sad-born Katalin Ladik (1942) is a Hungarian performance artist, voice performer, actress and writer. Parallel to her written poems she often creates sound- and visual poems, writes and performs experimental music and audio plays. She explores language through visual and vocal expressions, as well as movements and gestures. Her work includes performances, recordings, photography and collages in both urban and natural environments. In 2016 she was one of the four recipients of The LennonOno Grant For Peace alongside Ai Wei Wei, Anish Kapoor and Olafur Eliasson.
---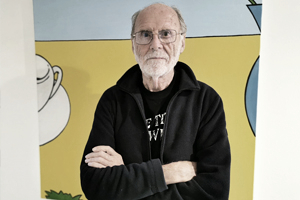 Keith Rowe
(on
ie-064
)
Legendary innovator, Keith Rowe (1940) is a British free improvisation tabletop guitarist and graphic artist. He is one of the founding members of both the influential and emblematic groups AMM (in 1965) and MIMEO (in 1997). Having trained as a visual artist, Rowe's paintings have been featured on most of his own collaborative or solo albums. After years of obscurity, he has achieved a level of notoriety, and since the late 90s he has kept up a busy recording and touring schedule. He is seen as the godfather of electroacoustic improvisation (EAI), and one of the improvisers who has most contributed to the definition of a new vocabulary for the electric guitar.
---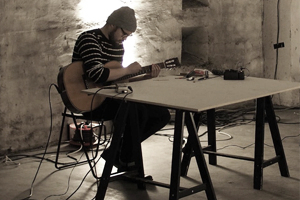 Lauri Hyvärinen
(on
ie-003
)
Helsinki-based Lauri Hyvärinen (1986) uses guitar as his main sound source. His sound and music related activities are of theoretical and practical nature, of which improvisation remains as his primary medium and interest. Hyvärinen utilises the possibilities of improvisation, compositional and minimalist structures in search for shared and intensified social and spatial constructions. Besides his solo ventures he has worked with musicians such as Jack Wright, Alan Wilkinson, Ilia Belorukov, Taku Sugimoto, Naoto Yamagishi and Morishige Yasumune.
laurihyvarinen.com
---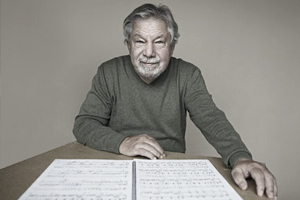 László Dubrovay
(on
ie-063
)
In the initial phase of his career, Hungarian composer László Dubrovay (1943) turned with particular interest to electronic music. The experience he gained from his works created in electronic studios manifested itself in the form of special tone colour effects and noise elements, even in his compositions written for solo instruments or traditional ensembles. From the 1990s Dubrovay made a significant stylistic turn in his music, reverting to traditonal genres and musical forms; in his works certain elements of tonality reappeared, together with late Romantic melodiousness and a characteristic modern Hungarian style.
---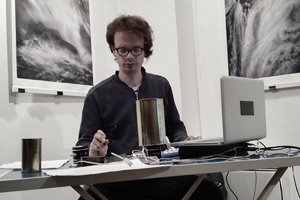 Léo Dupleix
(on
ie-031
)
Paris-born composer and improviser Léo Dupleix (1988) initially studied piano, but switched his focus to experimental and improvised music. In performance, he uses a variety of sonic elements including motor-produced vibrations, sine tones, white noises, feedbacks and field recordings. He previously lived in Tokyo for an extended period and has worked with a number of Japanese improvisers. In recent years, Dupleix has also been active as a composer: in 2018 he wrote the commissioned piece Melodies, Harmonies, Iterations for Suidobashi Chamber Ensemble.
---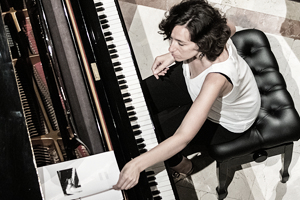 Lluïsa Espigolé
(on
ie-032
)
Barcelona-based pianist Lluïsa Espigolé (1981) is intensively engaged in contemporary music: her activity is focused on performances and premieres as soloist, chamber musician, and increasingly in interdisciplinary projects, sound performances and free improvisation. She develops pedagogical activities with universities as well as with musical institutions in particular on piano music of the XX. and XXI. centuries and multimedia repertoire. She is currently professor of contemporary piano and chamber music at the CSMA University Of Music in Zaragoza.
lluisaespigole.com
---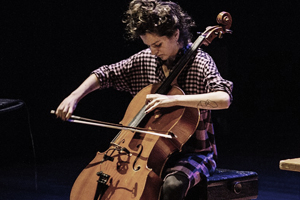 Lucija Gregov
(on
ie-035
)
Croatian cellist, improviser and artist Lucija Gregov's (1993) work describes and explores new sonic landscapes: adding to her instrumental cello practice, she integrates analogue synthesizers and processed field recordings to her compositions. Her research work titled Liquid Artist is an ongoing exploration on intersection of art, social science and philosophy and it contains thoughts, facts, subjective opinions and analysis of collected materials related to themes of flow, hierarchy, idealism, connectedness and inherited meaning.
lugregov.hotglue.me
---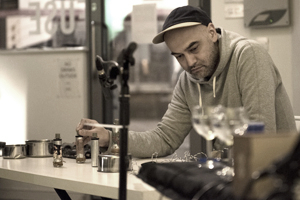 Makoto Oshiro
(on
ie-008
)
Tokyo-based artist and performer Makoto Oshiro's (1978) primary medium is sound, but he also combines other elements including light, electricity and movement of objects. In his live performances he uses self-made tools and instruments based on electronic devices, everyday materials and simple junk. His installation work handles sound as a physical and auditory phenomenon and focuses on characteristics such as vibration and interference. Released his first solo album on Hitorri, and has recorded collaborative works with Tetuzi Akiyama, Shinjiro Yamaguchi and Roger Turner.
---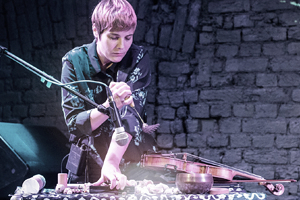 Manja Ristić
(on
ie-057
)
Belgrade-born violinist, sound artist, curator and researcher Manja Ristić (1979) graduated from the Belgrade Academy Of Music in 2001, then awarded at the Royal College Of Music, London with PGDip Solo/Ensemble Recitalist in 2004. Her sound-related research, besides contemporary performance in the field of instrumental electro–acoustics, is focused on interdisciplinary approaches to sound and field recording as well as experimental radio arts. She signs a number of independent theater and movie productions as author, composer and performer.
manjaristic.blogspot.com
---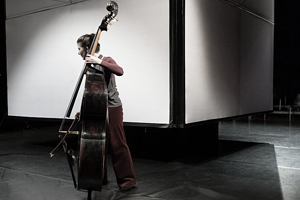 Margarethe Maierhofer-Lischka
(on
ie-062
)
Margarethe Maierhofer-Lischka (1984) is a performer, sound artist and researcher, based in Graz, Austria. She studied double bass, musicology, music pedagogy and contemporary music. Her work explores sound in space, creating performative situations to investigate auditory perceptions of our environment. She does solo projects and teamwork involving improvisation, installations and theatre, while also being a writer, teacher and academic researcher. Besides her classical training, she worked with specialists in contemporary music and improvisation.
bassomobile.wordpress.com
---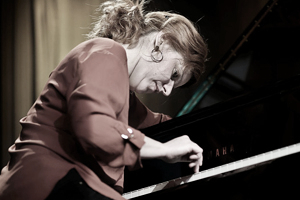 Marina Džukljev
(on
ie-061
)
Novi Sad-based Serbian pianist Marina Džukljev (1983) is an active performer and educator in the fields of free improvisation, classical and contemporary composed, and applied music. She is a member of the quartet, septet, tentet and the large ensemble of composer and violist Szilard Mezei, with whom she has recorded and published music throughout many years of close collaboration. She has released albums with Mia Dyberg, Manja Ristić, dieb13, Vasco Trilla and Rudi Fischerlechner, and has been curating concert series Improstor, and Festival In Opposition in her hometown.
---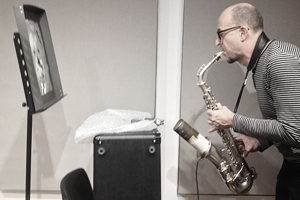 Martin Küchen
(on
ie-002
)
Swedish saxophone virtuoso Martin Küchen (1966) feels equally at home in free jazz bands and in projects which move towards the avantgarde. He has been active on the free jazz scene since the mid-nineties, when he performed on the streets and in Stockholm metro stations. By now, he became one of leading new voices in contemporary improvised music, leading bands like Trespass Trio, Angles and All Included. His recent collaborations include duos with Keith Rowe, Anders Lindsjö, Dimitra Lazaridou-Chatzigoga or Steve Noble.
martinkuchen.com
---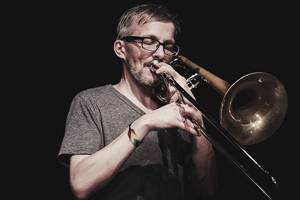 Matthias Müller
(on
ie-033-3
)
German trombonist Matthias Müller (1971) combines an interest in complex sound, slowly evolving structure and the dynamic potentialities introduced by the music of British improvisers, most notably trombonist Paul Rutherford, into his broad vocabulary. His playing style is characterized by an extraordinary range of unconventional and self-developed techniques which stretch the boundaries of sound and improvisation while staying true to the musical process. He is equally at home supporting subtle ideas, as he is providing the impetus for volcanic activity.
matthiasmueller.net
---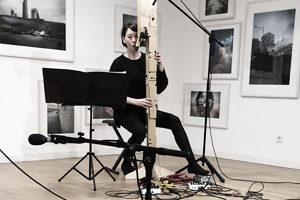 Miako Klein
(on
ie-044
)
Berlin-based performer and improviser Miako Klein (1982) has a greatly varied musical background: classically educated on the recorder and violin, she has extensive experience in performing contemporary music, as well as improvised and early music. She constantly questions and challenges the conventional ways of music practices by pushing boundaries between styles and genres, by experimenting, and by interdisciplinary works. She performs as a soloist and chamber musician, and collaborates with composers who have written dedicated works for her.
miakoklein.com
---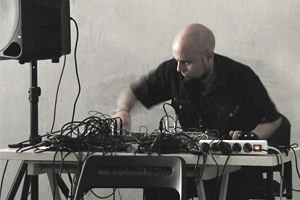 Miguel A. García
(on
ie-001
,
ie-036
)
Miguel A. García (1980) from the Basque Country is one of the most dynamic sound artists on the Spanish scene. His works focus mainly on electroacoustic improvisation and composition. He uses sounds taken from electronic devices residues, often interrelated with field recordings or acoustic instruments, in the search of an intimate, intense and immersive experience. Has collaborated with Jean-Luc Guionnet, Wade Matthews, Sébastien Branche, Alfredo Costa Monteiro, Seijiro Murayama, Lee Noyes, Richard Kamerman – among many others.
xedh.org
---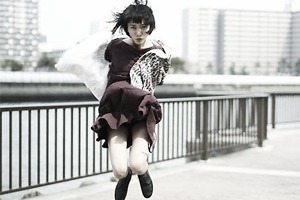 Minami Saeki
(on
ie-018
)
Movie actress, dancer and singer Minami Saeki (1990) studied classical ballet, contemporary dance and classical singing, and has acted in films such as Village On The Village (by Yukinori Kurokawa in 2016) or Natsu No Musumetachi: Himegoto (by Teiichi Hori in 2017) – among many others. Recently she is mostly active as a singer and composer who has worked with Taku Sugimoto, Manfred Werder, Stefan Thut, Junichiro Tanaka, Wakana Ikeda, Masafumi Ezaki and Takashi Masubuchi – only to name a few. Her album entitled Songs is a collaborative work with legendary guitarist Taku Sugimoto.
---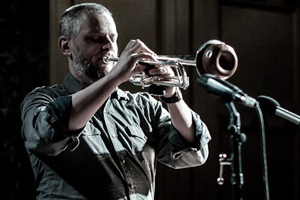 Nate Wooley
(on
ie-033-3
)
Nate Wooley (1974) is undoubtedly one of the most significant musicians of the American experimental scene today, a trumpet virtuoso whose musical explorations have taken him through ecstatic jazz, free improvisation, drone composition, and noise into a place very much his own, characterised by intense dynamics, an acute awareness of space, and a complex and organic sense of structure. His recent projects include Seven Storey Mountain, Battle Pieces or Mutual Aid Music. He is the editor-in-chief of the quarterly journal Sound American.
natewooley.com
---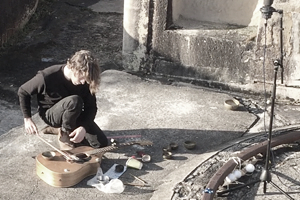 Nick Ashwood
(on
ie-027
)
Nick Ashwood (1990) is an Australian guitarist from Hobart, Tasmania, now residing in Sydney. He works with improvised and composed experimental music, and focuses have been on the possibilities of the steel-string acoustic guitar by means of preparations, just intonation and bowing. He has toured throughout Australia and New Zealand, member of the Splinter Orchestra, and has collaborated with artists such as Laura Altman, Amanda Stewart, Jim Denley, Robbie Avenaim, Annette Krebs, Isabelle Duthoit, Franz Hautzinger and Johnny Chang.
nickashwood.wordpress.com
---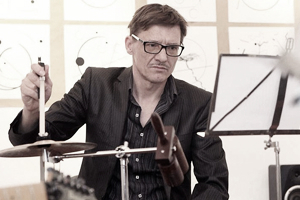 Nikolaus Gerszewski
(on
ie-007
)
Budapest-based German composer, theoretician and fine artist Nikolaus Gerszewski (1964) works with diagram notations and graphic scores in his compositions. Since 2008, his music has been regularly performed in Europe and the United States – his work, which he calls Ordinary Music, constantly focuses on the issue of an open result composition. In 2014, he founded Conceptual Soundproductions Budapest at Hungarian University Of Fine Arts, with the objective of combining conceptual thinking with experimental music practice.
ordinary-art.com
---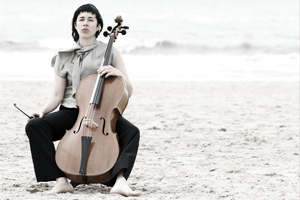 Nina Hitz
(on
ie-035
)
Cellist Nina Hitz (1973) was born in Switzerland and is currently living in Rotterdam, The Netherlands. She completed her graduate studies in Baroque cello at the Royal Conservatory in The Hague. As a very active and questing spirit who constantly seeks the unknown in life and music, she is active with experimental music, free improvisation and theatrical performances. She is a member of James Fulkerson and Frank Denyer's legendary contemporary music ensemble, The Barton Workshop, just as Jason Köhnen's The Kilimanjaro Darkjazz Ensemble and The Mount Fuji Doomjazz Corporation.
---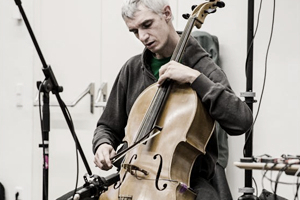 Noid
(on
ie-020
,
ie-047
,
ie-061
)
Vienna-based sound artist and cello player Arnold Haberl (1970), commonly known as Noid, understands his work as a fundamental research, leading to a wide range of contradictory outcome, spanning from cello solo and tape pieces to compositions for ensembles, improvisation scores or performances with electronic or hybrid instruments, from sound-installations to videos and imaginary music. Consequently ignoring the border between sound art and music, his main interests are the research on space and his lifetime occupation with the cello.
noid.klingt.org
---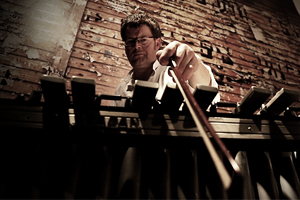 Oliver Mayne
(on
ie-004-2
)
Experimental vibraphone, electronics and analogue synthesizer player Oliver Mayne (1971) first encountered improvisation in a duo with a Brazilian pianist whilst living in Nottingham, England, but got more seriously involved in the adventurous side of music after moving to London, attending the weekly improvisation workshops run by Eddie Prévost of legendary British improvisation group AMM. He has been involved in various recordings through the years, including releases on Glitterhouse, Clinical Archives, Aural Terrains and Inexhaustible Editions. Currently he lives and works in Budapest, Hungary.
---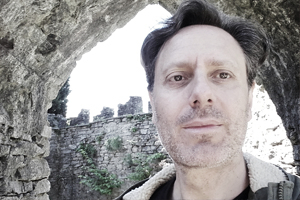 Osvaldo Coluccino
(on
ie-034
)
Italian composer and poet Osvaldo Coluccino (1963) has been creating music since 1979, and completed his oeuvre as a poet in 2003. He studied classical guitar and then continued with individual composition studies, as well as university studies in Milan. His compositions – ranging from orchestral through chamber to electroacoustic music – have been commissioned by the most prestigious festivals in Italy, and have been performed worldwide. His monographic releases were published by record labels such as Kairos, Col Legno, NEOS or Another Timbre.
osvaldocoluccino.blogspot.com
---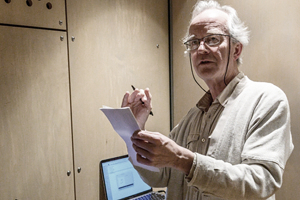 Peter Ablinger
(on
ie-045
)
Peter Ablinger (1959) belongs to the group of contemporary composers who are always searching for the new and unusual in their work and do not understand music as an insular system. Born in Schwanenstadt in Upper Austria, he first attended a school for higher technical education in Linz before he decided to study jazz piano in Graz. A central component of the work of Ablinger, who has been working since 1992 at various universities and institutes as a visiting lecturer-professor, is formed by 'investigation of basic conditions of listening'. Currently he lives in Berlin.
ablinger.mur.at
---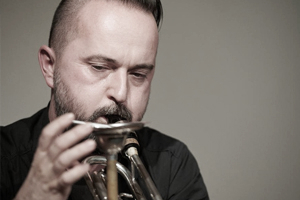 Petr Vrba
(on
ie-043
)
Czech experimental free improviser Petr Vrba's (1974) unrelenting explorations of non-idiomatic music using trumpets, clarinets, electronics, vibrating speakers etc. made him one of the most active musicians in Prague these days. His most intensive collaborations arose from meeting with American bassist George Cremaschi with whom they established the Prague Improvisation Orchestra and the international dance-visual-music project Arthuur. Among others, he has released albums with Axel Dörner, Franz Hautzinger, Matthias Müller, Irene Kepl and Yan Jun.
vrrrba.cz
---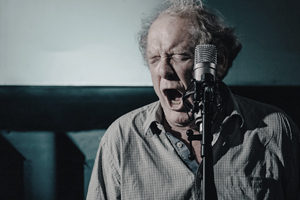 Phil Minton
(on
ie-010
,
ie-066
)
British vocalist and voice artist Phil Minton (1940) started to play trumpet and sing with the Mike Westbrook Band in the early sixties. For most of the last fifty years, he has been working as an improvising singer in various groups, orchestras and situations. Numerous composers have written music especially for his extended vocal techniques. He has a quartet with John Butcher, Veryan Weston and Roger Turner, and ongoing duos, trios and quartets with above and many other musicians such as Audrey Chen, Sophie Agnel, Okkyung Lee and Joëlle Léandre.
philminton.co.uk
---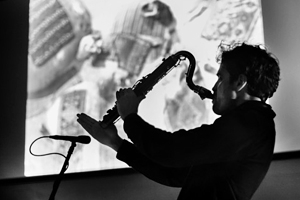 Philippe Lauzier
(on
ie-060
)
Philippe Lauzier (1977) is a Canadian artist active in the fields of experimental music and sound art. He performs mainly on bass clarinet and saxophone – composes from prepared piano, synthesizers, autoharp, percussions and sampling. He takes part in several tours and residencies in Canada, USA, Europe and Australia, where he performs solo or with groups / collectives. Lauzier was an artist in residence at Centre Avatar in Québec in 2018 to create the piece Pianotissage, a transformed grand piano into a performative and generative sound sculpture.
philippelauzier.com
---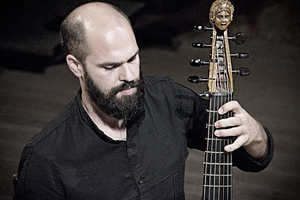 Pierre-Yves Martel
(on
ie-023
)
Although he is a double bassist and viola da gamba player, Pierre-Yves Martel (1979) identifies himself first and foremost as a sound artist whose work oscillates between research and experimentation. Having created an authentic musical language through non-conventional techniques and instrumental preparations, he also works outside of instrumental music, using a variety of objects rife with new sonic possibilities, from contact microphones and speakers to motors, wheels, surfaces and textures. He lives in Montréal, Québec.
pymartel.com
---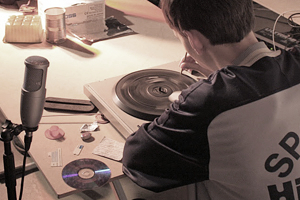 Piotr Tkacz
(on
ie-017
)
Text- and graphic-based open scores are of special interest to Polish turntablist and music theorist Piotr Tkacz (1985) both from practical and theoretical perspective. He is part of projects such as Kurort, Radioda, Stupor, Tkacze; and has recorded with Pascal Battus, Herman Müntzing and Alice Hui-Sheng Chang. Tkacz has been invited to prestigious festivals such as Ostrava New Music Days, Musica Electronica Nova, and gave lectures in the National Museum Of Ethnography in Warsaw, Academy Of Performing Arts in Prague, and Kulturhauz in Toruń.
piotrtkacz.tumblr.com
---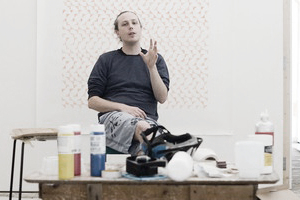 Richard Scott
(on
ie-037
)
Richard Scott (1989) is a musician and visual artist based in Newcastle-upon-Tyne with interests in pattern, liminality and varying modes of perception and control. He is mainly active as an improviser using viola and mandolin, who has performed and recorded throughout the UK and in France and Switzerland. He has a long-standing duo, Ergod, with alto player Tapiwa Svosve and has played recently with Rachel Musson, Phil Durrant, Eddie Prévost and Mark Sanders. He also plays Scandinavian folk music for dance, and makes abstract drawings.
richard-scott.info
---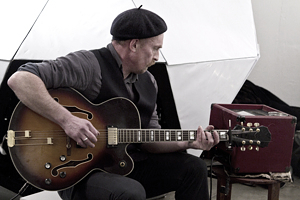 Ross Lambert
(on ie-016)
Northern Irish guitarist Ross Lambert (19xx) has been involved in, initiated and been a connector between a wide variety of improvisatory music since his first exposure and immediate commitment to it in Sheffield via Derek Bailey during the mid-eighties. Although his work is painfully under-documented, he has collaborated with a huge number of musicians, including Ami Yoshida, Evan Parker, John Butcher, Jean-Luc Guionnet, Tetuzi Akiyama and Rhodri Davies – as well as his close friends Seymour Wright, Sebastian Lexer and Eddie Prévost. His recordings have been published by Matchless and Earshots!.
---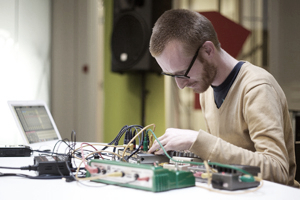 Rutger Zuydervelt
(on
ie-030
,
ie-035
)
Rotterdam-based composer and sound artist Rutger Zuydervelt (1978) started recording under the alias Machinefabriek in 2004. His music combines elements of electro-acoustic experiments, minimalism, field recordings, ambient, drone and noise. The music can be heard as an attempt to create sonic environments for the listener to dwell in. Finding tension in texture, tone and timing, the result can be very minimalistic at first glance, but reveals its depth upon closer listening, because as he says: the devil is in the details.
machinefabriek.nu
---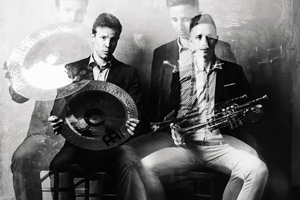 Samodai-Szives Duo
(on
ie-063
)
After the successful guest appearance at the Lynn University in Florida in 2018, trumpet player Bence János Samodai (1995) and percussionist Márton Szives (1990) continued their collaboration in Hungary under the name Samodai-Szives Duo, and since then have performed at prestigious venues and festivals across Europe, including Unerhörte Musik in Berlin, FIMU in Belfort and Intersonanzen Musik in Potsdam. Both Samodai and Szives are multiple competition-winning musicians and active researchers. The trumpet-percussion duo works in close collaboration with renowned composers from abroad and Hungary, who compose new works exclusively for them.
---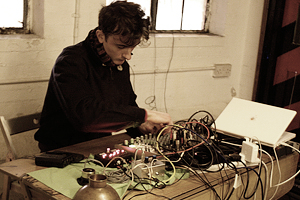 Samuel Rodgers
(on
ie-037
)
Samuel Rodgers (1988) is a Birmingham-based musician and sound artist working across improvisation, sound recording, performance and installation. His work is concerned with exploring acoustic phenomena and developing haptic relationships to sounding objects and spaces – sound reproduction and recording being key in the articulation of these spatial relationships. He has recorded and released several recordings with Stephen Cornford and Jack Harris, he is a member of the Set Ensemble, and co-curated the Consumer Waste record label.
samuelrodgers.info
---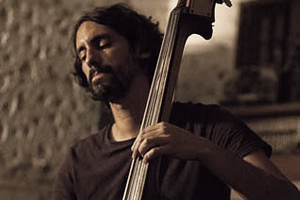 Santiago Astaburuaga
(on
ie-008
)
Santiago de Chile-based composer, interpreter and researcher Santiago Astaburuaga (1980) played bass and wrote music for groups such as Yonhosago, Klaine Trío, Akinetón Retard and Proyecto Ensamble between 2000 and 2012. Since 2010, he has been a member of '&' collective that focuses on creating and interpreting experimental scores, and translating and publishing texts. His composed works has been released on remarkable record labels – Caduc, Lengua De Lava, Impulsive Habitat and Marginal Frequency.
---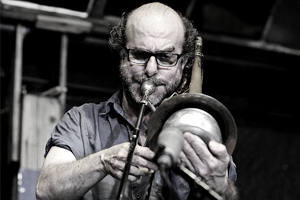 Sebi Tramontana
(on
ie-024
)
Munich-based Italian jazz musician and improviser Sebi Tramontana (1960) tried out the guitar, then the soprano saxophone before settling on the trombone during his early twenties. Since the late eighties, he has rapidly become one of the key figures of European free improvisation, playing with all-star ensamble Italian Instabile Orchestra, Moers Brass Quintet, Transalpin Express Orchestra, and small groups and duos with his long-time collaborators such as Frank Gratkowski, Jeb Bishop, Georg Gräwe, Fred Lonberg-Holm or Joëlle Léandre.
---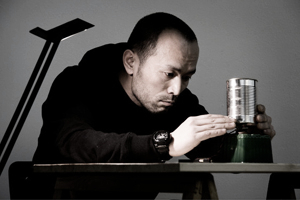 Seiji Morimoto
(on
ie-017
)
Born in Tokyo, Seiji Morimoto (1971) studied musicology at the Kunitachi College Of Music, graduating in 1996. He is mainly interested in uncertain acoustic appearances between common objects – for example water and stones – and the technical medium. He is the curator of concert series Experimentik at Tik Nord in Berlin, and has collaborated, recorded or performed with Takehisa Kosugi, Keitetsu Murai, Ignaz Schick, Jamie Drouin, Luciano Maggiore, Crys Cole, Yan Jun, Seijiro Murayama and countless other renowned sound artists.
seijimorimoto.com
---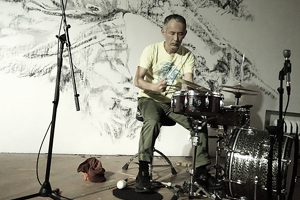 Seijiro Murayama
(on ie-016)
Percussionist Seijiro Murayama (1957) was born in Nagasaki, Japan. He started performing improvised music in the early seventies, under some influence of composer-trombonist Vinko Globokar and musicologist Fumio Koizumi. His artistic principal is to work with the idea of the plural or inter-disciplinary relationships between music and other disciplines of art such as dance, video, paintings, photos and literature. His approach is based upon the attention to space and place, to the energy of the audience and to the quality and perception of silence.
seijiromurayama.com
---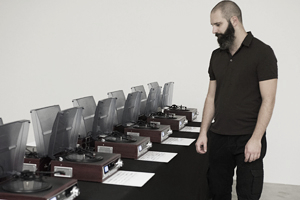 Slobodan Kajkut
(on
ie-055
)
Slobodan Kajkut (1983) was born in Banja Luka, former Yugoslavia. He currently lives and works in Graz, Austria where he studied composition, music theatre and music pedagogy in classes of Georg Friedrich Haas, Clemens Gadenstätter, Gerhard Eckel and Gerd Kühr. He creates music for ensembles, stage productions, experimental movies and sound installations, as well as for various multimedia projects and performances. He is the founder and curator of GOD Records, the highly eminent vinyl label for contemporary music.
kajkut.com
---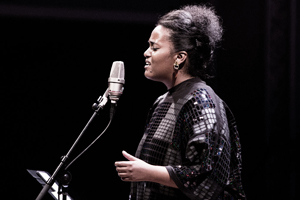 Sofia Jernberg
(on
ie-033-3
)
Singer, voice artist and composer Sofia Jernberg (1983) was born in Ethiopia and currently based in Stockholm and Oslo. Between 2002 and 2004, she studied jazz at Fridhems Folk High School. Later she studied with Per Mårtensson and Henrik Strindberg at The Gotland School Of Music Composition. In 2008, she received the Royal Swedish Academy Of Music's jazz award. As a singer she is developing the instrumental possibilities of her voice: her singing vocabulary includes sounds and techniques that often contradict a natural singing style, she has dug deep into split tone singing, pitchless singing and distorted singing.
---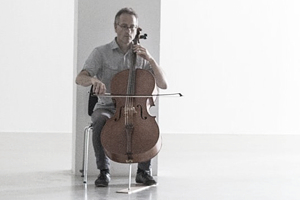 Stefan Thut
(on
ie-031
)
Swiss composer and cellist Stefan Thut (1968) is interested in processes and scores that invite both performers and listeners to delve into a world. Through his compositions he provides relatively determined systems in order to develop a praxis. In addition to instruments applied in traditional ways, he also uses everyday materials as components in his work. As an interpreter he has been performing music by his fellow and affiliated composers of Edition Wandelweiser. He studied music at the Lucerne Conservatory and at Boston University School of Music.
stefan-thut.blogspot.com
---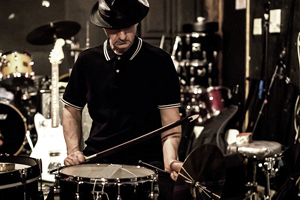 Stephen Flinn
(on
ie-012
)
Stephen Flinn (19xx) is an American composer, improviser and percussionist – based in New York and Los Angeles – who works with unusual sound sources, including self-made instruments and found objects. He has performed and recorded with dozens of prominent artists such as Viv Corringham, Ian Smith, Denman Maroney, Hannah Marshall, Tony Wren and Steve Beresford. For the last decade he has been using the drums and percussions to teach reading, writing and social skills to intellectually and physically challenged teens and young adults.
stephenflinn.net
---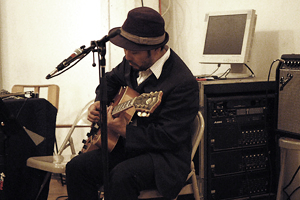 Taku Sugimoto
(on
ie-018
)
Japanese guitarist Taku Sugimoto (1965) initially gained attention in the late nineties for his restrained, melodic playing, unusual in the world of free improvisation. Later his music became increasingly abstract, all but eliminating melody and featuring extended periods of silence. He has collaborated with other Japanese musicians involved in the Onkyo movement, such as Otomo Yoshihide, Toshimaru Nakamura or Sachiko M; and with musicians from European free improvisation scenes – notably trombonist Radu Malfatti and guitarist Keith Rowe.
japanimprov.com/tsugimoto
---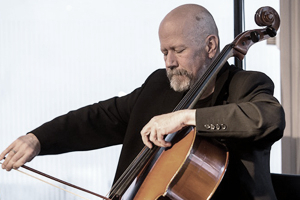 Uli Winter
(on
ie-056
)
Former saxophonist and currently cellist Uli Winter (19xx) is one of the leading voices on the Austrian improvised music scene: from 1983 until 1995 he had played the saxophone in various free jazz bands and improvisational ensembles, but since 1994 has been playing excluseively the cello. According to his ars poetica, the noise, sound surfaces, clusters are used as equal means to create music and lead to a very sensitive inner and outer tension, just like Ernst Jandl means in the second stanza of Music. He's a member of Plasmic Quartet, Trio Broccoli and Now Trio!, and has recorded with artists such as Katharina Klement, Villy Paraskevopoulos and Josef Novotny.
---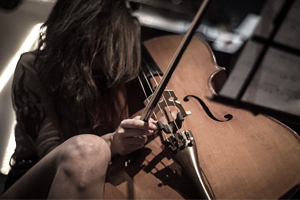 Violeta García
(on
ie-041
)
Violeta García (1990) is a cellist, improviser and composer born in Buenos Aires, Argentina. She is a performer in many art forms, including free improvisation, contemporary and experimental repertoire and collaborations with dancers and others artists. At the moment she is eager to improvise, compose and create new sounds; experiment with extended techniques, prepared instrument and work with dynamic, rhythmic and original tuneful combinations. Her main interest is to open new sound spaces that invite the audience on an inner voyage.
violetagarcia.com
---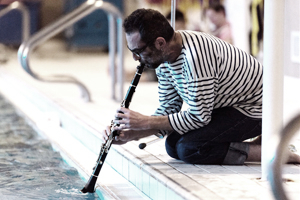 Xavier Charles
(on
ie-009
)
The work of French clarinetist Xavier Charles (1963) ranges from electro-acoustic improvisation to harsh noise via sound poetry. His musical research currently ranges from performance on the clarinet to installation of vibrating speakers, at the edge of improvised music, noise rock and electro-acoustic sound art. Among many others, he has worked and recorded with Axel Dörner, Franz Hautzinger, Leonel Kaplan, John Butcher, Lionel Marchetti, Otomo Yoshihide, Martin Tétreault, Ingar Zach, and the independent Dutch music group The Ex.
xaviercharles.com
---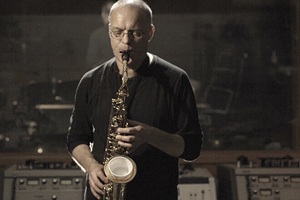 Yves Charuest
(on
ie-040
)
Canadian saxophonist Yves Charuest (1960) has been active since the 1980s on the local improvised music scene, and now, his solo work has recently gained renewed momentum. He has always devoted his creative energy to improvisation in varying forms and contexts: free improvisation, encounters between improvisation and notated material – conventional and graphic notation, verbal instructions –, and ensembles with more apparent stylistic links to free jazz. His approach is characterized by his sense of form and his attention to the sonic properties.
yvescharuest.net
---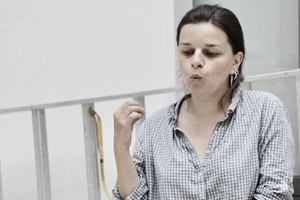 Zorka Wollny
(on
ie-047
)
The works of Berlin-based Polish artist Zorka Wollny (1980) function at the boundary between performative and visual arts, and are strictly related to architecture. She understands architecture not simply as a material figuration, but rather as a cognitive space dependent on movement, an expression of cultural conditions and a scene of performative interventions. Wollny collaborates – in a director-like mode – with musicians, performers, dancers, actors and members of local communities as well. She works as an associate professor at the Stettin Art Academy.
zorkawollny.net
---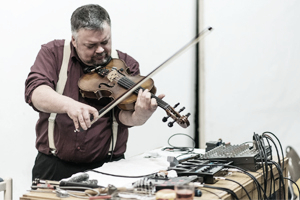 Zsolt Sőrés
(on
ie-004-2
)
Zsolt Sőrés (1969) is an improvising intuitive musician, experimental sound artist, writer and editor based in Budapest, Hungary. His music is characterised by formation strategies and immediate transitions, the use of unstable acoustic systems and continuous sound layers which can develop towards sound economy. His recent collaborations in the context of free improvised music include performances with Franz Hautzinger, Isabelle Duthoit, Christian Kobi, Hilary Jeffery, Christian Skjød, Thanos Chrysakis, Richard Barrett and Richard Scott.
ahadmaster.blogspot.com