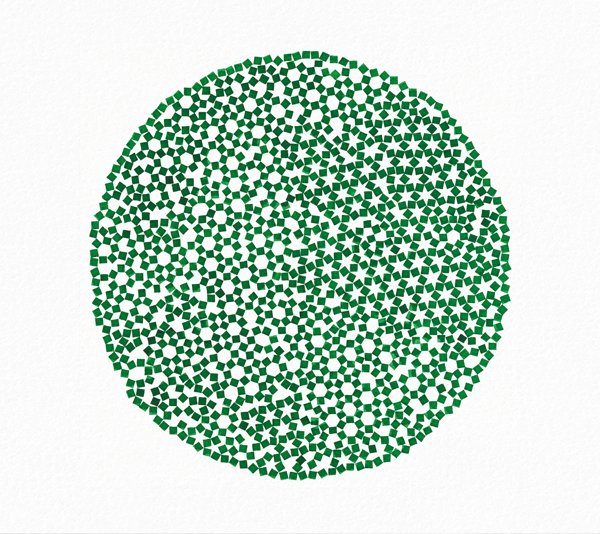 1. (9:08)
2. (7:25)
3. (20:53)
4. (17:23)
· Samuel Rodgers: piano, objects
· Richard Scott: viola, mandolin, ebows, objects
All music by Samuel Rodgers & Richard Scott
Recorded by Samuel Rodgers in Birmingham, UK in June 2018 and December 2019
Edited by Richard Scott
Mixed and mastered by Samuel Rodgers
Cover artwork by Richard Scott
Photos by Samuel Rodgers & Richard Scott
Graphic design by László Szakács
Produced by László Juhász
Released: March 2021 / first edition of 300 cds
Direct purchase: Bandcamp / Discogs
---
GALLERY ↓
---
REVIEWS ↓
"Oxygen Room is a wonderfully moody, at points downright haunting/uneasy trip into primally slurred and ritual tipped improv. The four-track CD appears on Slovenia's Inexhaustible Editions, and I must say it's a most compelling and often eerier ride of an album – really taking the improv form down a fairly original and distinctive path.
The CD comes presented in a white six-panel digipak – this features on its cover and first inside flap two different green circles made up of different shapes, then the inside flaps feature photos of what was used to create the release. So a nicely minimal, yet arty bit of packaging.
The players here are Samuel Rodgers on piano and objects. And Richard Scott on viola, mandolin, ebows and objects. Rodgers is UK-based working as an improviser, sound engineer, performer and installation artist. He also co-runs the Consumer Waste label with Stephen Cornford. Rodgers has seemingly been sonically active since the early 2010's, with just over ten releases to his name. Richard Scott is also from the UK, mores specifically Birmingham/Newcastle-upon-Tyne area, he's an artists and musician, having only two releases to his name from the last few years. The pair certainly play well together, to give the album a distinctively primal and eerily atmospheric vibe.
The CD takes in four untitled tracks, and these each have runtimes between seven and twenty minutes. We open with the primitively tolling and starkly creepy first track, here we find an extremely sparse blend of grim vibe like tones, and taut-yet-repeatedly stabbing piano notion, with a backdrop of simmering string slice/grate. It feels akin to been ushed into some strange and cobweb weaved once grand and ornate room, as some slow-moving and strange ritual is taking place.
The second track is all about eerily dragged and slurred string tones that are pulled out into a chilling hum/uneven drone, which at points is almost harmonic. There are also some nice cluttering and junk rattling like subtones present on this track, and these nicely enhance the feeling of stark barrenness.
Track number three is the longest here at nearing the twenty-one-minute mark, and here we return to the stark and creepy ritual vibe of the first track. It's built around slowly released string sear 'n' scape, clunking-yet-sparse vibe, ritual percussion darts, and gentle dulled and subtle piano note shifts. If the first track was watching the ritual, this is the creepy/deranged aftermath as shuddering figure gentle convulse in the dust and cobwebs, and candle gutter on damaged and strangely marked flesh… and the pair create some nice moments of sudden jarring terror, as in its later half we sudden darts of louder keys/string twang.
The final track has a decidedly stark and paired back creepy house/abandoned mental asylum vibe to it. We find a distant-yet-constantly sustained string buzz, and a skeletal collection of eerier-to- angularly jarring piano note darts. Latter we get moments of grimly and tiredly lulling vibe swim and murky-ill defined key shifts.
In finishing, I must say I was rather taken by Oxygen Room, both players have a wonderfully delicate and highly atmospheric touch to their playing, and as a whole, the album creates a wonderfully compelling vibe, which is both chilling and at points quite jarring. Let's hope these two work together again! And if you fancy checking this CD out head here… but don't hang around too long, as this is limited to 300 copies!" / Roger Batty, Musique Machine, 19 July 2021
"Confondu par le patronyme et le prénom, j'ai compulsivement commandé ce nouvel album Inexhaustible Editions via leur Bandcamp. Mais quelle fut ma surprise quand je me suis rendu compte que ce Richard Scott joue du violon alto, de la mandoline, des e-bows et des objets. Son homonyme installé à Berlin, le Richard Scott était un saxophoniste et est devenu un des manipulateurs de synthétiseurs les plus emblématiques de la scène improvisée (plus exactement modular synth). Mais ça ne fait rien, cet autre Richard Scott et son acolyte Samuel Rodgers, un pianiste qui joue aussi des objets, s'adonnent à une musique expérimentale dans une direction diamétralement opposée. Ils font durer les frottements et leurs résonances dans une atmosphère au bord du murmure mettant en léger relief la vibration de l'espace où ils jouent. Les frottements légers au départ se transforment insensiblement en fragiles rebonds sur les cordes pour s'éteindre ensuite dans le silence après avoir oblitéré le sentiment de durée, celui du temps qui passe (1 – 9:08). Un art secret, discret, fragile, une concentration focalisée sur une activité minimaliste, gratuite et tendue d'une (très longue) traite vers un seul point pré-défini. C'est à peine si on entend résonner les câbles du piano préparé et l'inerminable et oscillante vibration des cordes de la mandoline. Ici, on joue littéralement le plus près du silence en touchant à peine les instruments et les cordes dans lesquelles s'insèrent les objets (2 – 7:25). On entend d'ailleurs à peine gémir l'e-bow. Il faut être bien en chemin du 3 – 20:53 pour entendre poindre crissements et matières, résonances de cordes « à vide » ou et sentir la surface du sol se mouvoir lentement, un souffle gronder au loin ou disparaître. Cette musique introvertie et observatrice de phénomènes insoupçonnés de la perception demeure une belle expérience (école) d'écoute des propriétés acoustiques des microphones, de l'espace de jeu et de l'action très mesurée de musiciens profondément impliqués. Car si la musique paraît « simple » non démonstrative, il y a un réel savoir-faire clairement communicatif d'intentions esthétiques bien précises. Remarquable et à écouter en vivant." / Jean-Michel Van Schouwburg, Orynx-improv'andsounds, 10 October 2021
"Here we have a very refined and restrained piece of minimal improvisation from the team of Samuel Rodgers and Richard Scott… their Oxygen Room was recorded in Birmingham and is released on the fine Slovenian label Inexhaustible Editions.
Richard Scott is a Midlands fine art painter who moved to Newcastle recently (he's not the same Richard Scott who runs the Sound Anatomy label), and there are two of his meticulous pattern paintings reproduced on the cover of this release. He has played with numerous contemporary improvisers such as Phil Durrant, and co-manages the small label Physical Correlate. Samuel Rodgers also has a record label Consumer Waste and is a member of the Set Ensemble, and has a wide remit in his work – sound art, installations, performance, recording, all in the furtherance of creating and developing 'spatial relationships' in sound. Today's item though is all about intimate, small sounds, carefully explored, mostly acoustic… Rodgers is credited with piano and objects, Scott plays stringed instruments (viola and mandolin) and sometimes treats the sound with e-bows. Patiently, methodically, the players weave their delicate sonic webs with the patience of the cellar spider, seeming to move in slow motion, as if intent to sustain the mood and not disrupt the smooth procedures of the experiment. This seems to serve them best when given a lengthy canvas to inhabit, as on the third track which stretches out into 20:53 minutes of brittle tracery and stained-glass perfections, and the musical evolutions are gradual, tentative, hard-won.
It's worth examining the circular artworks on this release as there is some overlap with the music, particularly from Scott's point of view – he specifically wanted to explore similar concerns as his music when he began making abstract art, and expresses an interest in 'perceptual phenomena, feedback systems, interference patterns' and other intangibles. I feel this corresponds with the interests of Samuel Rodgers also, with his interest in space and 'haptic relations', and between the two of them these musicians might well be on the periphery of making an exciting discovery in sound. I mention this as Oxygen Room doesn't fit neatly into the schema of music already laid out in the fields of EAI, minimal improvisation or Wandelweiser-styled compositions, and instead the musicians seem to be following their own counsel. Very good!" / Ed Pinsent, The Sound Projector, 12 March 2022
---
RADIO PLAYS ↓
· The Sound Projector Radio Show at Resonance FM, London, 15 October 2021