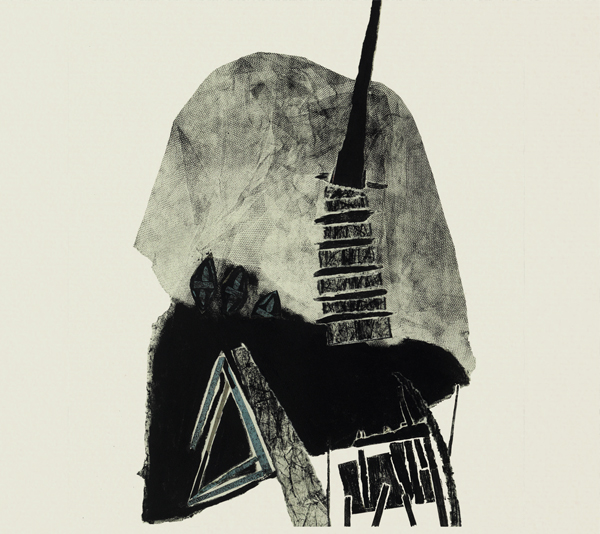 1. Fourth (38:25)
2. Sixth (36:08)
· Phil Minton: voice
· Szilárd Mezei: viola
All music by Phil Minton (PRS) & Szilárd Mezei (SOKOJ / STIM)
Track 1 recorded at Kosztolányi Dezső Theater in Subotica, Serbia on 24/5/2022
Track 2 recorded at Ring Ring Festival in Belgrade, Serbia on 26/5/2022
Recorded, edited, mixed and mastered by Szilárd Mezei / LVA
Liner notes by Massimo Ricci
Cover artwork by Erzsébet Mezei
Photos by Borisz Takács / Grand Café, Szeged
Graphic design by László Szakács
Produced by László Juhász
The rarity of artists capable of flying at the same expressive heights as Phil Minton and Szilárd Mezei coincides, for this writer, with the increasingly pressing urge to escape from the mediocrity which is slowly attempting to take control even in the realm of improvisation and (theoretical) avantgarde. Barring the recurring occasions when prepaid reviews enthusiastically paint scenarios that absolutely do not correspond to a sad reality of appearance in place of substance, a sizable chunk of the music extolled nowadays by the specialized reference publications and disseminated by politically funded organizations has definitely lost steam, or – if so preferred – soul.
That is certainly not the case with Two Lives. Its straightforward title highlights the commitment of a pair of profound musicians to making their existence and that of their listeners significant, as well as the more glaring fact that both of the recordings featured here were captured in concert. From the first seconds of interchange, and through the entire set, Mezei and Minton completely disintegrate any temporal and overly intellectual dimension. They prefer to leap into nothingness without using any other parachute except a joint "in the moment" awareness, benefiting from inspiration currents whose transience is directly correlated with persistence, furnishing us with emotive peaks and snapshots of pristine beauty.
This unconstrained music systematically regenerates itself, utilizing every aspect and nuance of improvisational talent and, when required, relying on silence. Each time, it appears uniquely imaginative while still possessing fundamental features that the connoisseurs will immediately recognize. When an audience is perceived by the artist as open to the proper message, excellent skill and the pursuit of the previously unheard combine, producing instances of the finest craftsmanship. Accordingly, this broad-minded vocal/viola combination seizes ephemeral instants out of nowhere in a stream of acoustic images whose poetics are self-explanatory.
Should a faint inner smile appear, thinking of a much better past as you listen to these evolutions, please understand that some beings, in an unsatisfactory contemporaneity, have the role of reminding people of an important dictum: do not regret because it is finished, rejoice because it existed. We owe Minton and Mezei a debt of gratitude for unintentionally adopting this position, and once again providing what is needed for further in-depth examinations of our connections to the intangible. That is, what sustains our very earthly animateness.
Massimo Ricci / touchingextremes.org
June 2023
Releases: October 2023 / first edition of 300 cds
Direct purchase: Bandcamp / Discogs
---
REVIEWS ↓
---
RADIO PLAYS ↓
· The Wire: Adventures In Music And Sound at Resonance FM, London, 15 June 2023