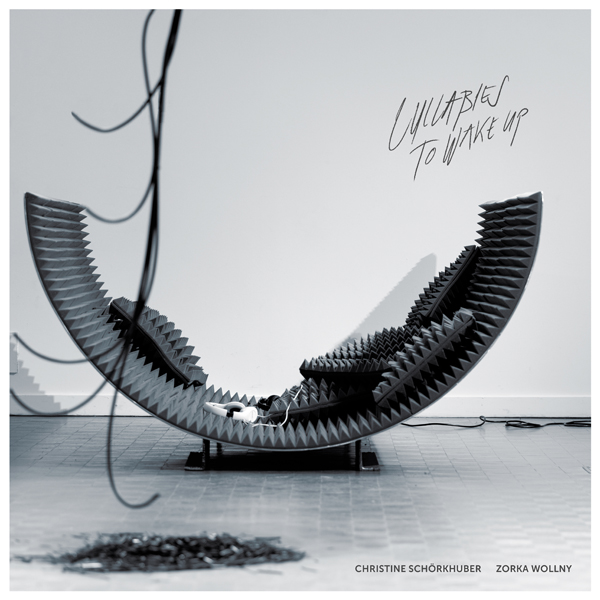 1. (13:52)
2. (13:32)
Voices
Kleine Humboldt Galerie, Berlin, 2018
Ezgi Karabulut, Julia Kochanek, Johanna Wenzel, Lucas Galindo, Teresa Havlíková, Zorka Wollny
Galerie Knoll, Vienna, 2018
Christina Plank, Hanna Mayr, Hans Knoll, Imola Galvácsy, Judit Dapin, Katarina Scheucher, Lisbeth Kovačič, Marilies Jagsch, Zorka Wollny
Warszaw Biennale, Polin Museum, Warsaw, 2019
Agata Katarzyna Grobel, Aneta Rajca, Anetta Przybył-Bryńska, Anna Jurkiewicz, Anna Krzystowska, Anna Wieczorek, Barbara Baranowska, Barbara Szymanowska, Barbara Walczak, Barbara Popławska, Dagmara Siwczyk, Dominika Jędrzejczak, Edyta Pawłowska, Elżbieta Pachała-Czechowska, Elżbieta Jasińska, Elżbieta Balano, Elżbieta Zawada, Emilia Korsak, Ewa Chomicka, Irena Klein, Irena Wiesiołek, Joanna Olejniczak, Joanna Stankiewicz, Jolanta Nałęcz-Jawecka, Jolanta Mrówczyńska, Justyna Orlińska, Kaja Makaruk, Katarzyna A. Liszewska, Katarzyna Andrejczuk, Kazimierz Gutowski, Kinga Wołoszyn-Kowanda, Magdalena Zaczek, Magdalena Miśkowicz, Małgorzata Kozek, Małgorzata J. Berwid, Małgorzata Czmut, Marcjanna Bulik, Maria Gromadowska, Marzena Czuba, Michael Leiserowitz, Natalia Borawska, Natalia Obrębska, Octavian Milewski, Piotr Woźniakiewicz, Renata Kamińska, Renata Dziurawiec, Svitlana Vlasova, Urszula Iwińska, Zorka Wollny
Vienna, 2020
Arnold Haberl, Christine Schörkhuber, Petra Staduan
Composition by Christine Schörkhuber & Zorka Wollny
Spatial design, electronics, mix by Christine Schörkhuber & Arnold Haberl
Mastering by Mikołaj Bugajak, audio-games.pl
Cover object by Zorka Wollny, 2020
Photos: Andrzej Golc, TRAFO Center For Contemporary Art
Graphic design by Johanna Forster
Special thanks to Zbigniew Lewczuk/Shipyard Szczecin, Ewa Chomicka, Eszter Lázár & Edina Nagy, Hans Knoll, Julia Kochanek & Johanna Wenzel
Lullabies to wake up could be realized through a project support courtesy by Biennale Warsaw/Polin Museum, Knoll Galerie, Vienna and Kleine Humboldt Galerie, Berlin
Supported by SKE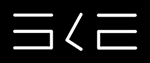 Lullabies To Wake Up
What questions run through your mind before you go to sleep?
In the silence of your bedroom, the big world out there reverberates in your head, just like in a factory hall.
Lullabies to wake up is a concept album between choir music, children's song, vocal noise, soundscape and radio play.
Over fifty people in three countries participated in this process. Starting with the initial question, they formulated melodies, whispers, yells and murmurs, building a sonic vocabulary individually and within a body of singers. Each strand of vocal articulation carries a personal string in a texture of group expression.
Existential fears, daily troubles, self-doubt, moral reflections, hopes, revolutionary utopias and dreams, identity issues, anger, political circumstances and more emerge in them.
The song form of the lullaby is an ancient oral tradition at the nexus of dream and collective trauma. Soothing melodies often contrast with very disturbing or evocative messages, accompanying the singer and listener in an intermediate state of mind to a deeper level of subconscious processing.
The collective choral voice is both a musical and a social phenomenon, highlighting the innermost, hidden and subjective core of social dynamics, reflecting dimensions of politics in both the public and private spheres.
Lullabies to wake up was initiated, directed and composed by Zorka Wollny and Christine Schörkhuber.
Released: January 2022 / first edition of 50 lps & 100 cds
Direct purchase: Bandcamp / Discogs
---
REVIEWS ↓
---
RADIO PLAYS ↓