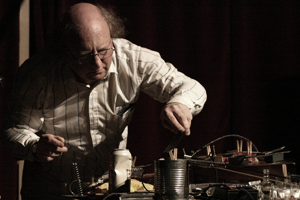 Adam Bohman (on ie-004)
London-based experimental musician and visual artist Adam Bohman (1959) has been operating on the outer fringes of underground music for decades. Working with home-built instruments, found objects, tape cut-ups, collages, ink drawings and graphic scores. Favouring acoustic sounds over electronics, he explores the minute tendrils of sounds coaxed from any number of non-musical instruments and objects. He is a member of British experimental groups Morphogenesis, The Bohman Brothers, Secluded Bronte and the renowned London Improvisers Orchestra.
---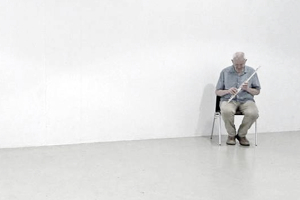 Antoine Beuger (on ie-007)
Dutch minimalist composer Antoine Beuger (1955) studied with Ton de Leeuw at Sweelinck Conservatorium in Amsterdam in the mid-seventies. In 1990 he began composing after an interruption of about a decade, and two years later he founded Edition Wandelweiser together with composer Burkhard Schlothauer. His compositions have been interpreted by Konzert Minimal, Ensemble Dedalus, Jürg Frey, Radu Malfatti, Greg Stuart and Cristián Alvear – among others. Since 1996 he has been artistic director of Edition Wandelweiser Records. / wandelweiser.de/beuger
---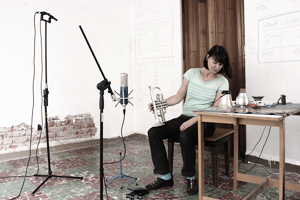 Birgit Ulher (on ie-005, ie-011)
German trumpet player Birgit Ulher (1961) studied visual arts, which still have an important influence on her music. Since moving to Hamburg in the early eighties, she has been involved in free improvisation and experimental music. Since then she has established a distinguished grammar of sounds beyond the open trumpet. Since 2006 she has been working with radios and uses extended speakers, fed with radio noise in her trumpet mutes. She has collaborated with Lou Mallozzi, Rhodri Davies, Damon Smith, Roger Turner, Sven-Åke Johansson… / birgit-ulher.de
---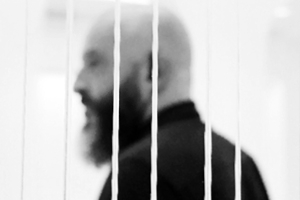 Bruno Duplant (on ie-018)
For prolific composer, improviser and multi-instrumentalist Bruno Duplant (19xx) composing, improvising and playing music is similar to imagining, creating, and sometimes decomposing new spaces/realities, and new entities. But it is also a reflection on memory, not the historic one, but memories of things, spaces, and moments. Among others he has collaborated with Paulo Chagas, Lee Noyes, Delphine Dora, Ryoko Akama and Dominic Lash; and has also made solo works for labels such as Another Timbre, Aussenraum, B-Boim, Diafani, or his own one curated with Pedro Chambel, Rhizome.s.
---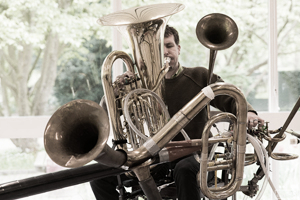 Carl Ludwig Hübsch (on ie-010)
Born in Freiburg, Germany, Carl Ludwig Hübsch (1966) grew up playing clarinet in local brass bands and drums in punk bands. In the early eighties he swapped clarinet for tuba. He studied electronic music with Klaus Weinhold, later in Cologne he studied as guest in the composition class of Johannes Fritsch. Since 1990 Hübsch has lived in Cologne where he finally awarded a livelong stipendium at his own university. Has played in numerous big bands, small groups and recorded music with Jaap Blonk, Axel Dörner, Mazen Kerbaj, Christoph Schiller etc. / huebsch.me
---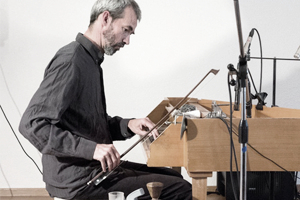 Christoph Schiller (on ie-011)
Christoph Schiller (1963) studied fine arts at the Kunstakademie Stuttgart and HfBK Hamburg, later studied music theory and piano with Daniel Cholette in Basel. He has been playing concerts of improvised music on piano since 1987, recently the piano has been abandoned in favour of the lighter spinet, for which he has developed specific playing techniques which are influenced by inside piano techniques. He has recorded among others with Marianne Schuppe, Michel Doneda, Sebastian Lexer, Jonas Kocher, Harald Kimmig and Pierre-Yves Martel. / christophschiller.net
---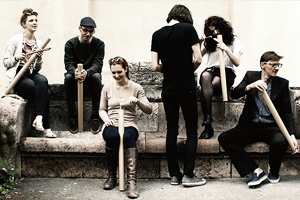 Conceptual Soundproductions Budapest (on ie-007)
Hungarian collective Conceptual Soundproductions Budapest was founded by German composer and theoretician Nikolaus Gerszewski at the Hungarian University Of Fine Arts in 2014. The group with its ever-changing line-up concentrates on experimental and conceptual music starting with and after Cage, including the classic avantgarde – Cardew, Wolff, Riley etc. – as well as the manifestation of experimental traditions in contemporary music – e.g. artists in and around the Wandelweiser collective –, and the compositions by members of Conceptual Soundproductions Budapest.
---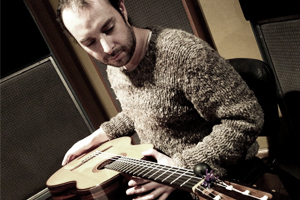 Cristián Alvear (on ie-008)
Chilean guitarist Cristián Alvear (1979) is dedicated to perform, premiere and record contemporary composed and experimental music. Constantly performing in Chile as well as at international festivals and concert venues in Europe and Asia. Over the recent years he has concentrated his efforts in performing educational concerts in the rural areas of the Los Lagos region in Southern Chile. His works have been published by outstanding record labels such as Edition Wandelweiser, B-Boim, Another Timbre, Rhizome.s, Irritable Hedgehog and Potlatch. / cristianalvear.com
---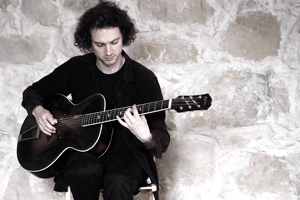 Daniel Thompson (on ie-003)
Guitarist Daniel Thompson (1981) was born in Norfolk, England and has been based in London since 2005. After studying with guitarist John Russell for two years, he has collaborated with emblematic musicians of the London improv scene such as Caroline Kraabel, Sue Lynch, Evan Parker, Adrian Northover, Alex Ward, John Edwards, Guillaume Viltard, Olie Brice, Philipp Wachsmann and Adam Bohman – to name only a few. Some of his recordings can be found on labels such as Creative Sources, Leo, Confront, Raw Tonk or Linear Obsessional. / danielthompsonguitar.com
---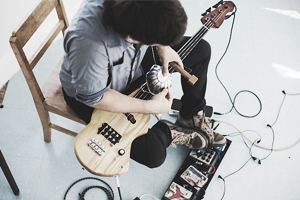 Éric Normand (on ie-009)
Rimouski-based composer, improviser, bassist and instrument designer Éric Normand (1977) defines himself as an epidisciplinary musician. As an improviser, he has developed a personal and radical playing on his home-made electric bass, equipped with contact microphones and objects feedbacking and vibrating by small electronic devices, creating electric flux interrupted by instrumental gestures. With this set, he runs regular duos with Xavier Charles, Jim Denley, Philippe Lauzier, Magda Mayas, Pierre-Yves Martel and Martin Tétreault. / ernormand.wordpress.com
---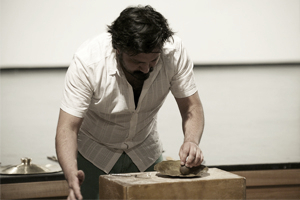 Felipe Araya (on ie-005)
Felipe Araya (1978) from Chile has been playing drums and percussions since 1994, supported himself by self-learning and constant exploration. Since 2007 he is active in the fields of experimental and improvised music; by now, he mostly uses his Peruvian cajón horizontally, as a table surface: he rubs, strikes, strokes, scrapes, swipes, slides, drops, stirs and excites different objects and materials, some designed for sound while others not. He has worked with Dafne Vicente-Sandoval, Tisha Mukarji, Ferran Fages or Cristián Alvear – among many others. / felipearaya.org
---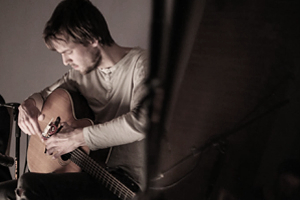 Fredrik Rasten (on ie-019)
Norwegian guitarist, improviser and composer Fredrik Rasten (1988) is based in Oslo and Berlin. Mainly focusing on the musical possibilities within just intonation and related sound phenomena, and in his work he is reaching for an actively listening state wherein to intuitively explore the complexities of tone and harmony. As a performer he is mainly playing acoustic guitar, using real time retuning of the instrument, vocal shadings and different preparations to create warm and fluctuating resonances. His active bands include Oker, Pip, Volumes and Arches. / fredrikrasten.com
---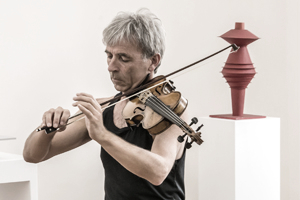 Harald Kimmig (on ie-014)
Harald Kimmig (1956) is a German improvising violinist and performance artist. In his work he explores sounds and musical and other artistic forms by means of improvisation and their connections with other art forms. In addition to his constant collaboration with the Kimmig-Zimmerlin-Studer string trio, he gives concerts in various formations. He teaches improvisation at the Musikhochschule Trossingen, the TIP – Schule für Tanz, Improvisation und Performance – in Freiburg, and he is a regular guest educator at Swiss music academies. / haraldkimmig.de
---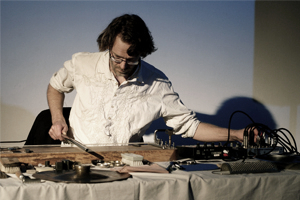 Herman Müntzing (on ie-002)
Swedish musician Herman Müntzing (1964) is mainly interested in the fields of improvised and experimental music. Since the late nineties he has been working as a musician and educator with different Swedish and international groups, and has collaborated with Phil Minton, Eugene Chadbourne, Lotte Anker, Sten Sandell, Mats Lindström, Raymond Strid and Martin Klapper. He is giving lectures and workshops in many different situations, often striving for a brand new approach to the boundaries between sound and noise and music. / hermanmuntzing.com
---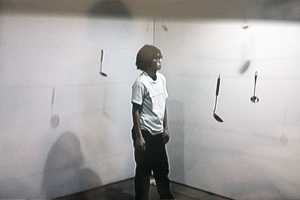 Hiroyuki Ura (on ie-008)
Japanese musician and sound artist Hiroyuki Ura (1984) lives and works in Tokyo. He started out music as a drummer, but soon his attention turned towards experimental electronic music, lowercase improvisation and soud art. Since 2014, he has been running Twolines with Shinjiro Yamaguchi, regurarly collaborates with multimedia arists, dancers, sculptors, and musicians such as Brian Labycz, Léo Dupleix, Jason Roebke and Frank Rosaly. In the last couple of years he is recording, mixing and mastering for labels like Hitorri, Ftarri and Meenna. / ura.two-lines.org
---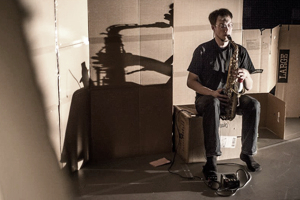 Ilia Belorukov (on ie-001)
Ilia Belorukov (1987) is a saxophonist, improviser and composer from Saint Petersburg, Russia. He is heading to the directions of lowercase electroacoustic improvisation, free improvisation, free jazz and modern composition. He practices an experimental approach of sound extraction on his alto saxophone and various electronic devices. Among many others he has collaborated with Keith Rowe, Radu Malfatti, Norbert Möslang, Lucio Capece, Birgit Ulher, Annette Krebs and Lauri Hyvärinen. Since 2011 he has been co-managing the label Intonema. / belorukov.blogspot.com
---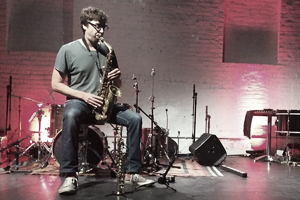 Jason Mears (on ie-012)
From Alaska, Jason Mears (1974) is a saxophonist, improviser and composer who is now living and working in New York. He has been a member of Anthony Braxton's Trillium E Orchestra, Wadada Leo Smith's Silver Orchestra and Harris Eisenstadt's Canada Day Octet. His most recent project, his very own electro-acoustic ensemble explores the multidimensional possibilities of his unique compositional system. Has performed with Nate Wooley, Vinny Golia, Jeb Bishop, Leroy Jenkins, Damon Smith, Jason Roebke, Harris Eisenstadt and so on… / jmearsmusic.com
---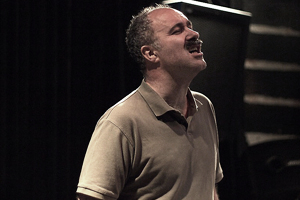 Jean-Michel Van Schouwburg (on ie-004)
Jean-Michel Van Schouwburg (1955) is an improvising singer and vocal performer from Waterloo, Belgium. He has developed throat singing, overtone, jodel, mouth sound, falsetto and multiphonic techniques, and invented several unique languages since the early nineties. He is working with the trios Sureau with Jean Demey and Kris Vanderstraete, and Trio 876 with Matthias Boss and Marcello Magliocchi; and has recorded albums with Paul Dunmall, Marjolaine Charbin, John Russell, Philip Gibbs, Adam Bohman and Lawrence Casserley.
---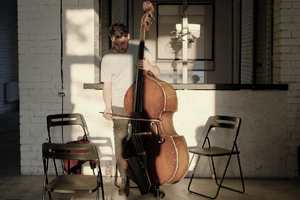 Jon Heilbron (on ie-019)
Berlin-based Australian Jon Heilbron (1990) is a double bass player, improviser and composer working in the areas of contemporary composed, improvised, experimental and orchestral music. Through his solo performances on double bass and bontempi chord organ, he focuses primarily on the act of listening, with a constant awareness of the immediate context, be they outdoor environments, suburban settings or more traditional concert venues. Heilbron also explores microtonal harmonic shifts, revealing unexpected and intriguing sonic interactions. / jonheilbronmusic.com
---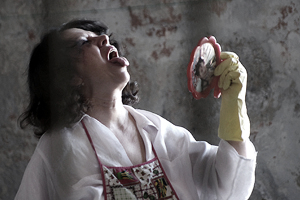 Katalin Ladik (on ie-004)
Katalin Ladik (1942) is a Hungarian performance artist, singer, actress and poet. Parallel to her written poems she often creates sound- and visual poems, writes and performs experimental music and audio plays. She explores language through visual and vocal expressions, as well as movements and gestures. Her work includes performances, recordings, photography and collages in both urban and natural environments. In 2016 she was one of the four recipients of The LennonOno Grant For Peace alongside Ai Wei Wei, Anish Kapoor and Olafur Eliasson.
---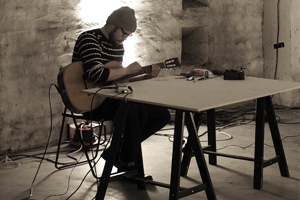 Lauri Hyvärinen (on ie-003)
Helsinki-based Lauri Hyvärinen (1986) uses guitar as his main sound source. His sound and music related activities are of theoretical and practical nature, of which improvisation remains as his primary medium and interest. Hyvärinen utilises the possibilities of improvisation, compositional and minimalist structures in search for shared and intensified social and spatial constructions. Besides his solo ventures he has worked with musicians such as Jack Wright, Alan Wilkinson, Ilia Belorukov, Taku Sugimoto, Naoto Yamagishi and Morishige Yasumune. / laurihyvarinen.com
---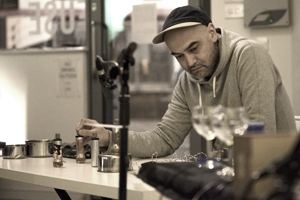 Makoto Oshiro (on ie-008)
Tokyo-based artist and performer Makoto Oshiro's (1978) primary medium is sound, but he also combines other elements including light, electricity and movement of objects. In his live performances he uses self-made tools and instruments based on electronic devices, everyday materials and simple junk. His installation work handles sound as a physical and auditory phenomenon and focuses on characteristics such as vibration and interference. Released his first solo album on Hitorri, and has recorded collaborative works with Tetuzi Akiyama, Shinjiro Yamaguchi and Roger Turner.
---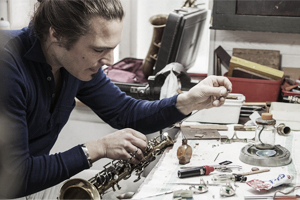 Markus Krispel (on eff-003)
Markus Krispel (1977) started his musical career as a member of Vienna-based bands called Licht and Ron Bop, later he released solo materials under the aliases Der Polizist and Lesco Lak, homemade recording projects with all kind of instruments he could find and got interested in. Years later he got seriously into the alto saxophone and joined the Neu New York Music Institute at Celeste, Vienna, initiated by saxophonist Marco Eneidi in 2005 – now called the Monday Improvisers Session, still taking place on every Monday evening at the very same venue. / markuskrispel.eu
---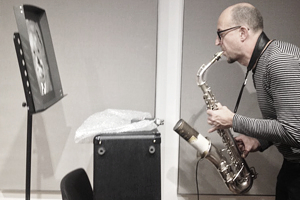 Martin Küchen (on ie-002)
Swedish saxophone virtuoso Martin Küchen (1966) feels equally at home in free jazz bands and in projects which move towards the avantgarde. He has been active on the free jazz scene since the mid-nineties, when he performed on the streets and in Stockholm metro stations. By now, he became one of leading new voices in contemporary improvised music, leading bands like Trespass Trio, Angles and All Included. His recent collaborations include duos with Keith Rowe, Anders Lindsjö, Dimitra Lazaridou-Chatzigoga or Steve Noble. / martinkuchen.com
---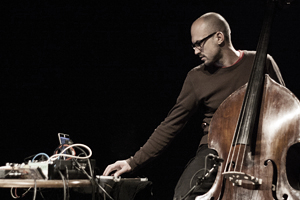 Matija Schellander (on eff-003)
Austrian composer and improvising musician Matija Schellander (1981) is based in Vienna, mostly using double bass, modular synthesizer and speakers – processing input, moving air output. Over the last couple of years, he has focused on music for solo double bass. During his stay in Berlin he developed a project consisting of three parts that incorporates space, movement, light and sound. He has worked with composers and musicians such as Isabelle Duthoit, Burkhard Stangl, Kazuhisa Uchihashi, Okkyung Lee, Andrea Neumann or Enrico Malatesta. / matija.klingt.org
---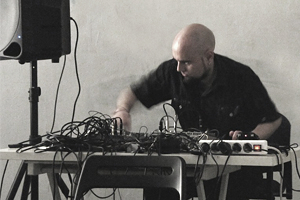 Miguel A. García (on ie-001)

Miguel A. García (1980) from the Basque Country is one of the most dynamic sound artists on the Spanish scene. His works focus mainly on electroacoustic improvisation and composition. He uses sounds taken from electronic devices residues, often interrelated with field recordings or acoustic instruments, in the search of an intimate, intense and immersive experience. Has collaborated with Jean-Luc Guionnet, Wade Matthews, Sébastien Branche, Alfredo Costa Monteiro, Seijiro Murayama, Lee Noyes, Richard Kamerman – among many others. / xedh.org
---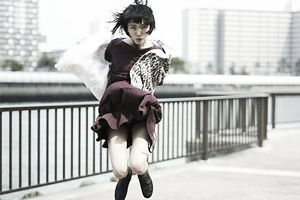 Minami Saeki (on ie-018)

Movie actress, dancer and singer Minami Saeki (1990) studied classical ballet, contemporary dance and classical singing, and has acted in films such as Village On The Village (by Yukinori Kurokawa in 2016) or Natsu No Musumetachi: Himegoto (by Teiichi Hori in 2017) – among many others. Recently she is mostly active as a singer and composer who has worked with Taku Sugimoto, Manfred Werder, Stefan Thut, Junichiro Tanaka, Wakana Ikeda, Masafumi Ezaki and Takashi Masubuchi – only to name a few. Her album entitled Songs is a collaborative work with legendary guitarist Taku Sugimoto.
---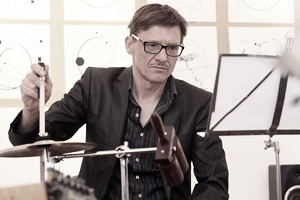 Nikolaus Gerszewski (on ie-007)
Budapest-based German composer, theoretician and fine artist Nikolaus Gerszewski (1964) works with diagram notation and graphic scores in his compositions. Since 2008, his music has been regularly performed in Europe and the United States – his work, which he calls Ordinary Music, constantly focuses on the issue of an open result composition. In 2014, he founded Conceptual Soundproductions Budapest at Hungarian University Of Fine Arts, with the objective of combining conceptual thinking, as is common in contemporary visual arts, with an experimental music practice. / ordinary-art.com
---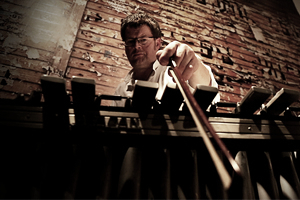 Oliver Mayne (on ie-004)
Experimental vibraphone, electronics and analogue synthesizer player Oliver Mayne (1971) first encountered improvisation in a duo with a Brazilian pianist whilst living in Nottingham, England, but got more seriously involved in the adventurous side of music after moving to London, attending the weekly improvisation workshops run by Eddie Prévost of legendary British improvisation group AMM. He has been involved in various recordings through the years, including releases on Glitterhouse, Clinical Archives, Aural Terrains and Inexhaustible Editions.
---
Peter Brötzmann (on ie-020)

German saxophonist, clarinetist and visual artist Peter Brötzmann (1941) is one of the most important and uncompromising figures in free jazz and has been at the forefront of developing a unique, European take on free improvisation since the mid-Sixties. His rough tone and emotively ferocious method of attack on reed instruments are among the most recognizable in the history of free jazz. He has played on literally hundreds of studio- and live recordings, from solo concerts to large ensemble dates – and virtually all possible configurations in between. / peterbroetzmann.com
---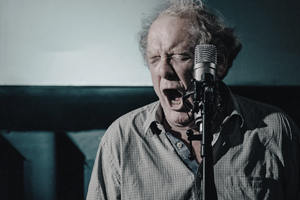 Phil Minton (on ie-010)
British vocalist and voice artist Phil Minton (1940) started to play trumpet and sing with the Mike Westbrook Band in the early sixties. For most of the last fifty years, he has been working as an improvising singer in various groups, orchestras and situations. Numerous composers have written music especially for his extended vocal techniques. He has a quartet with John Butcher, Veryan Weston and Roger Turner, and ongoing duos, trios and quartets with above and many other musicians such as Audrey Chen, Sophie Agnel, Okkyung Lee and Joëlle Léandre. / philminton.co.uk
---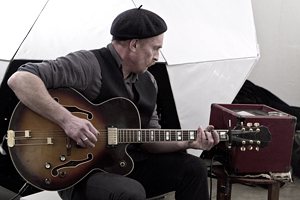 Ross Lambert (on ie-016)
Northern Irish guitarist Ross Lambert (19xx) has been involved in, initiated and been a connector between a wide variety of improvisatory music since his first exposure and immediate commitment to it in Sheffield via Derek Bailey during the mid-eighties. Although his work is painfully under-documented, he has collaborated with a huge number of musicians, including Ami Yoshida, Evan Parker, John Butcher, Jean-Luc Guionnet, Tetuzi Akiyama and Rhodri Davies – as well as his close friends Seymour Wright, Sebastian Lexer and Eddie Prévost.
---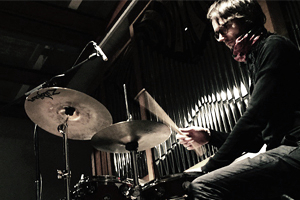 Rudi Fischerlehner (on ie-006)
Now Berlin-based Austrian musician Rudi Fischerlehner (1977) plays drums and percussions in various musical projects that fall between free jazz, improvised and experimental music. He also composes and produces music for bands, films, theatre and dance performances. He has recorded albums with Andreas Willers, and his current touring bands include an improvising trio with Matthias Müller and Olaf Rupp, a duo with Frank Paul Schubert, and the free jazz trio Gorilla Mask with saxophonist Peter Van Huffel and bassist Roland Fidezius. / rudifischerlehner.net
---
Santiago Astaburuaga (on ie-008)
Short biography is coming soon…
---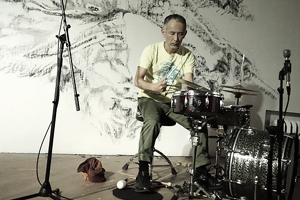 Seijiro Murayama (on ie-016)
Percussionist Seijiro Murayama (1957) was born in Nagasaki, Japan. He started performing improvised music in the early seventies, under some influence of composer-trombonist Vinko Globokar and musicologist Fumio Koizumi. His artistic principal is to work with the idea of the plural or inter-disciplinary relationships between music and other disciplines of art such as dance, video, paintings, photos and literature. His approach is based upon the attention to space and place, to the energy of the audience and to the quality and perception of silence. / seijiromurayama.com
---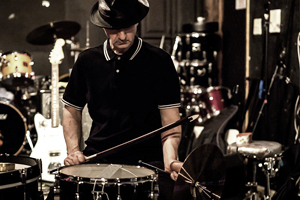 Stephen Flinn (on ie-012)

Stephen Flinn (19xx) is an American composer, improviser and percussionist – based in New York and Los Angeles – who works with unusual sound sources, including self-made instruments and found objects. He has performed and recorded with dozens of prominent artists such as Viv Corringham, Ian Smith, Denman Maroney, Hannah Marshall, Tony Wren and Steve Beresford. For the last decade he has been using the drums and percussions to teach reading, writing and social skills to intellectually and physically challenged teens and young adults. / stephenflinn.net
---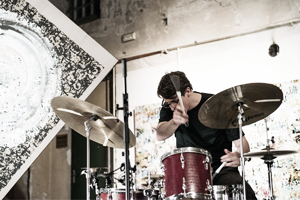 Szilveszter Miklós (on eff-003, ie-020)
Hungarian free jazz drummer Szilveszter Miklós (1983) began his musical career on violin but soon he switched to drums. Graduated at the Franz Liszt Academy Of Music in Budapest but he still believes that his real education is based upon the experience of playing live with his older and experienced musician friends. Regularly performs with leading Hungarian free jazz musicians and participates in international groupings alongside with top-shelf instrumentalists including Peter Brötzmann, Ken Vandermark, Rudi Mahall, Alexander von Schlippenbach and Han Bennink.
---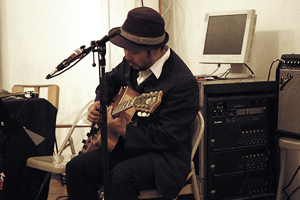 Taku Sugimoto (on ie-018)
Japanese guitarist Taku Sugimoto (1965) initially gained attention in the late nineties for his restrained, melodic playing, unusual in the world of free improvisation. Later his music became increasingly abstract, all but eliminating melody and featuring extended periods of silence. He has collaborated with other Japanese musicians involved in the Onkyo movement, such as Otomo Yoshihide, Toshimaru Nakamura or Sachiko M; and with musicians from European free improvisation scenes – notably trombonist Radu Malfatti and guitarist Keith Rowe. / japanimprov.com/tsugimoto
---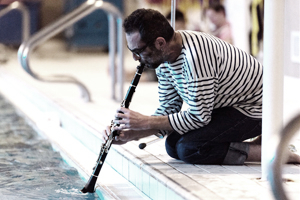 Xavier Charles (on ie-009)
The work of French clarinetist Xavier Charles (1963) ranges from electro-acoustic improvisation to harsh noise via sound poetry. His musical research currently ranges from performance on the clarinet to installation of vibrating speakers, at the edge of improvised music, noise rock and electro-acoustic sound art. Among many others, he has worked and recorded with Axel Dörner, Franz Hautzinger, Leonel Kaplan, John Butcher, Lionel Marchetti, Otomo Yoshihide, Martin Tétreault, Ingar Zach, and the independent Dutch music group The Ex. / xaviercharles.com
---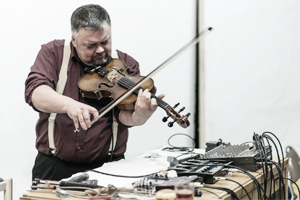 Zsolt Sőrés (on ie-004, ie-006)
Zsolt Sőrés (1969) is an improvising intuitive musician, experimental sound artist, writer and editor based in Budapest, Hungary. His music is characterised by formation strategies and immediate transitions, the use of unstable acoustic systems and continuous sound layers which can develop towards sound economy. His recent collaborations in the context of free improvised music include performances with Franz Hautzinger, Isabelle Duthoit, Christian Kobi, Hilary Jeffery, Christian Skjød, Thanos Chrysakis, Richard Barrett and Richard Scott. / ahadmaster.blogspot.com